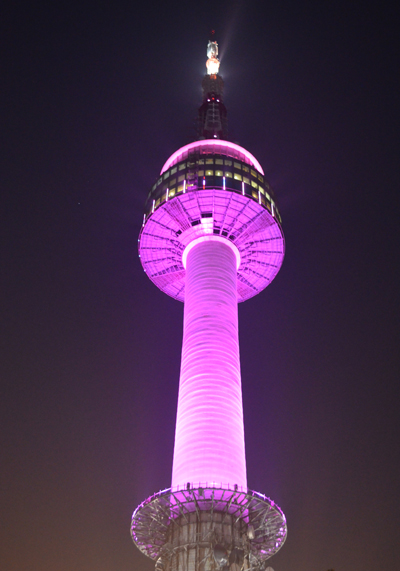 We spent an evening visiting the N. Seoul Tower. The tower is described as a communication and observation tower but it seemed to be mostly a full-on tourist spot.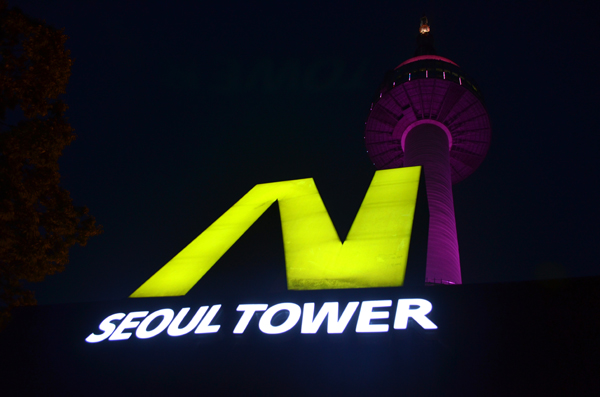 Seoul Tower was built in 1969 but not opened to the public until 1980.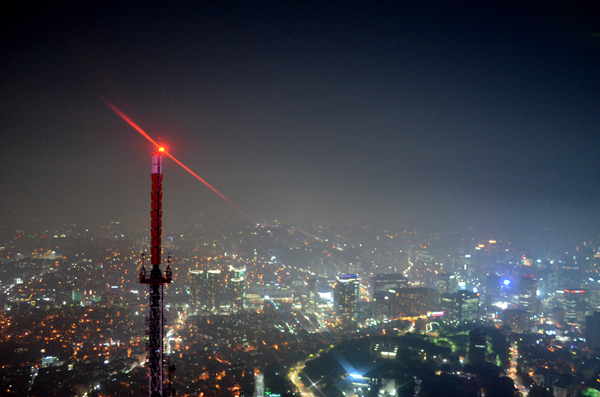 We rode the Namsan cable car up to the top of the mountain to the tower. It was a little foggy but we still had a decent view.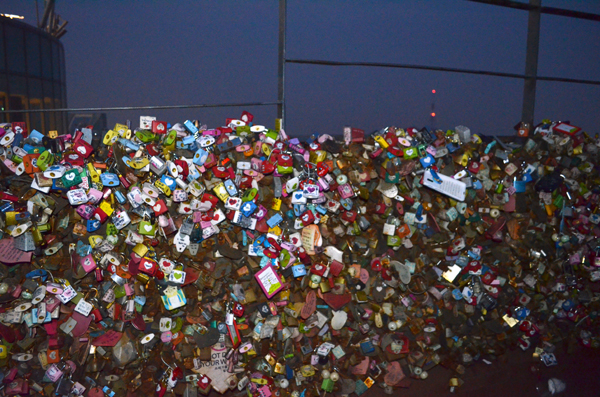 Much like I've seen in Germany and Switzerland, there were locks of love hung everywhere on the Roof Terrace.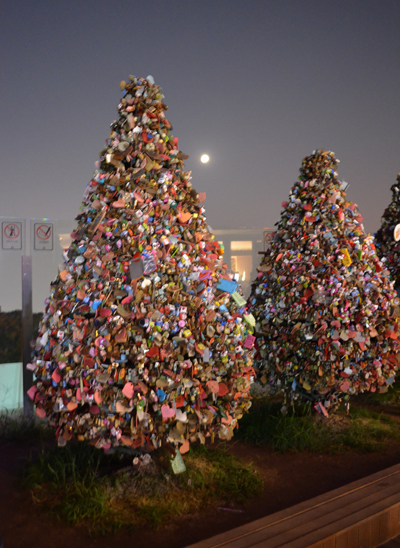 They even built special trees to hang locks on once the fence was filled.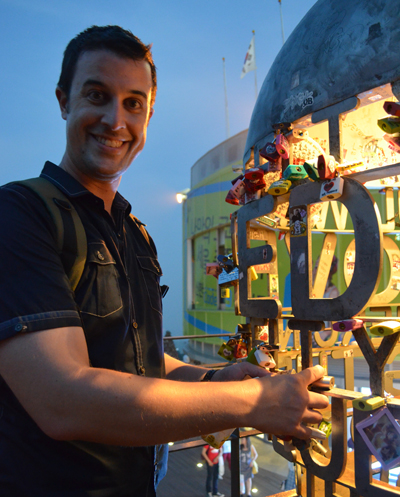 We added one to the fence and also one to a big heart sculpture. Now we have locks across the globe!