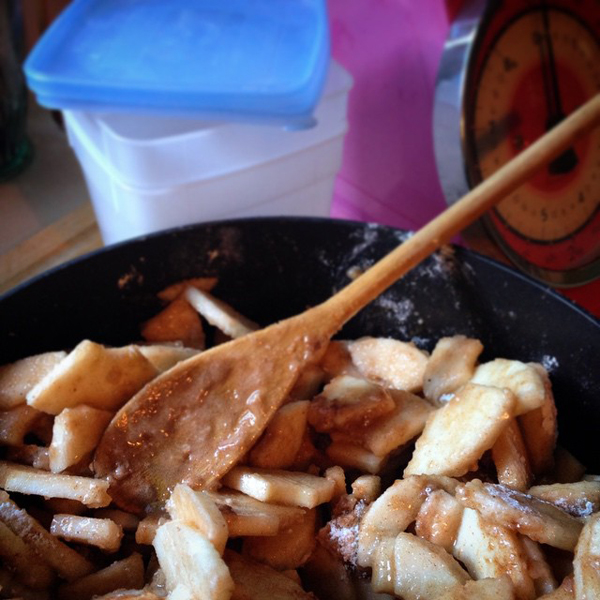 After picking apples yesterday I made a batch of apple pie filling. I planned on canning it so I could quickly make pies this winter. I noticed the recipe indicated you can freeze the filling also so I decided to do that instead.,
Apple Pie Filling
10 apples, 2 cups sugar, 1/2 cup flour, 2 teaspoons cinnamon, 1/3 teaspoon nutmeg, 2 tablespoons lemon juice
Slice the the apples into lemon juice to stop the browning, drain apple slice, mix in sugar, flour and spices. Let it sit for 20 minutes. Mix in lemon juice and cook until the juices thicken. Can or freeze.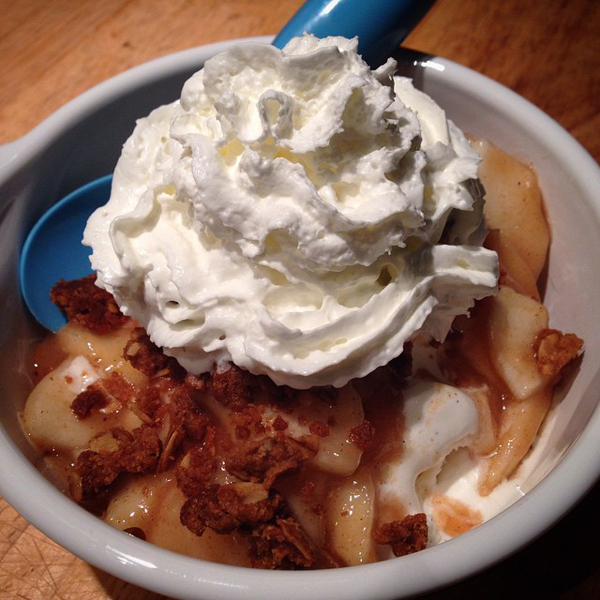 It made two quarts for me. I had a little left so I decided to make warm apple pie sundaes. I just added the warmed apple pie filling to vanilla ice cream and made pie crust crunchies to top it with. A little squirt of whipped cream on top and this is the next best thing to apple pie!
Pie crust crunchies
1 cup brown sugar, 1 cup flour, 1/4 cup of oatmeal, 1/2 teaspoon salt, 1/2 teaspoon cinnamon, 1/2 stick cubed butter
Blend ingredients until crumbly. Bake in a pie pan at 350°F for 15 minutes.