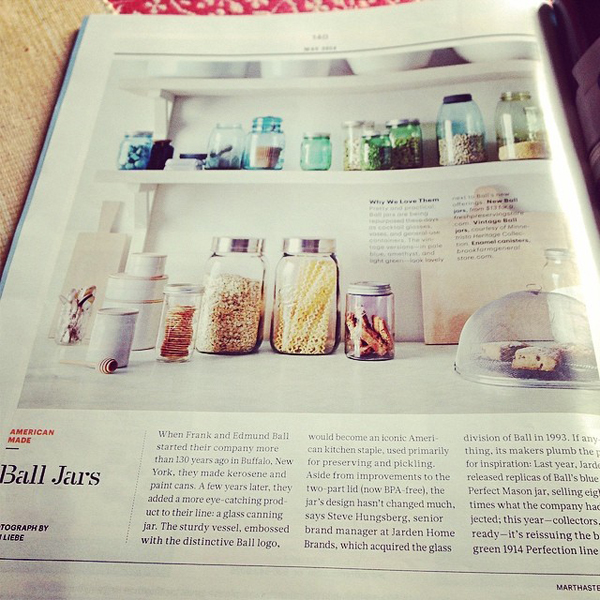 Sometimes I really think Martha reads my blog. (I can dream can't I?) A few months ago there was an article in Living about... Ball Jars! I am now waiting for something on pie pans... (which are the new mason jar)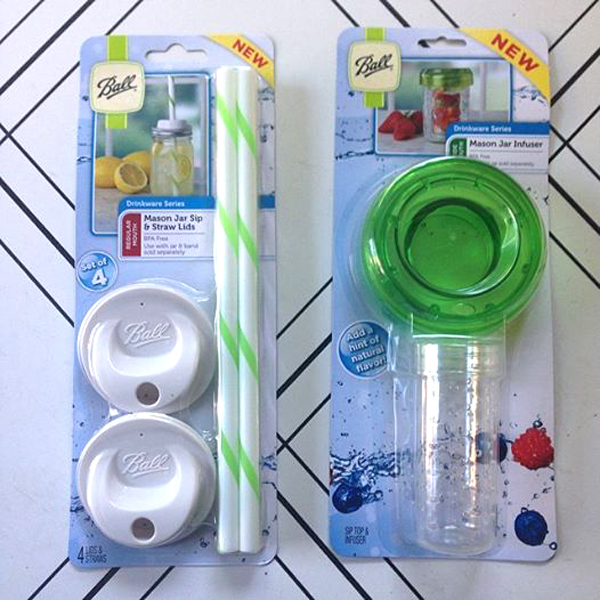 You know what I like as much as mason jars? Mason jar ACCESSORIES. I found these mason jar straw lids and water infuser at Wegmans this summer.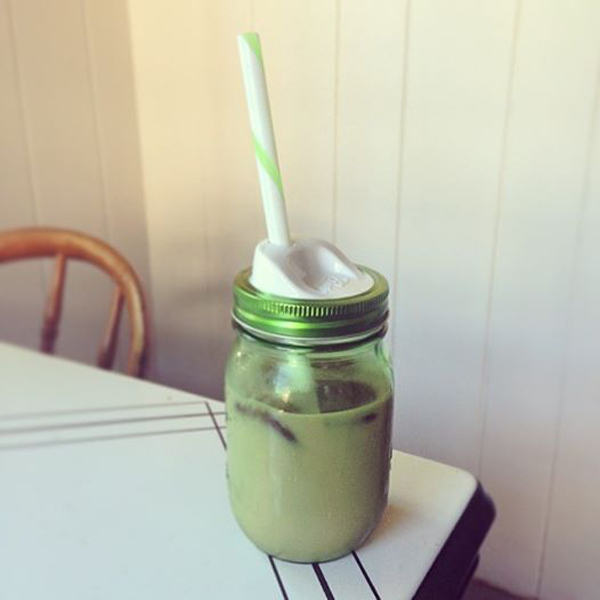 The straw lids were perfect for my summer iced coffee.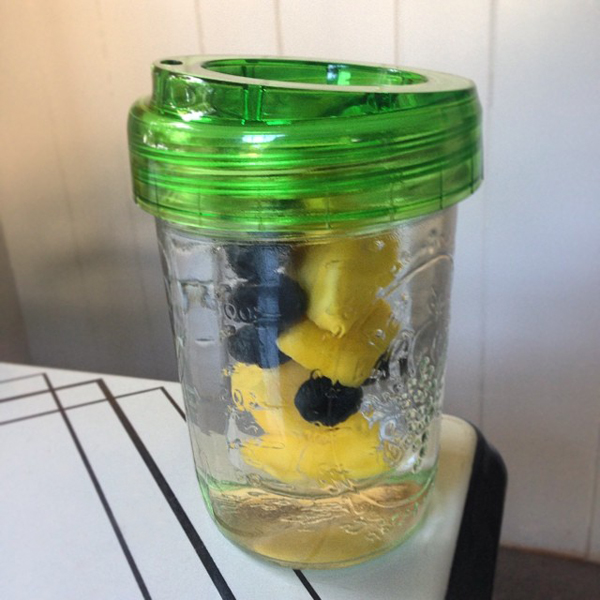 And the infuser helped me increase my water intake. I really got into coming up with creative fruit combinations. Mango and blueberry.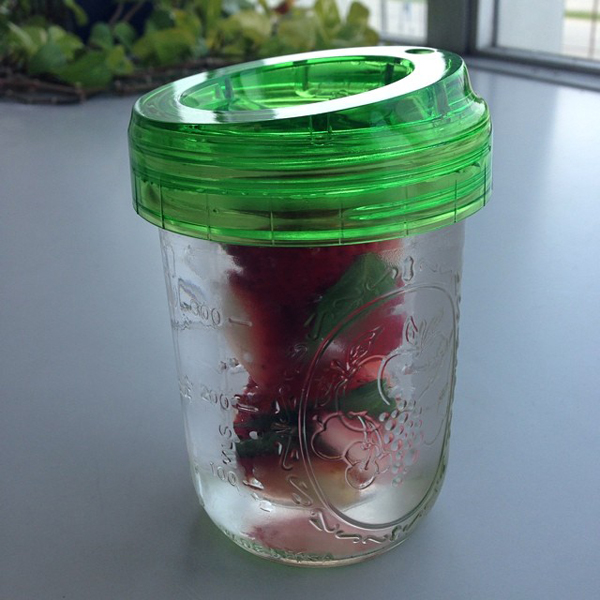 Mint and strawberry. So refreshing!
The Ball Jar website lists some combos too. Like... blackberry sage, pineapple mint, cucumber orange and watermelon basil.
BuzzFeed has a great list of fruit infusion combos too.