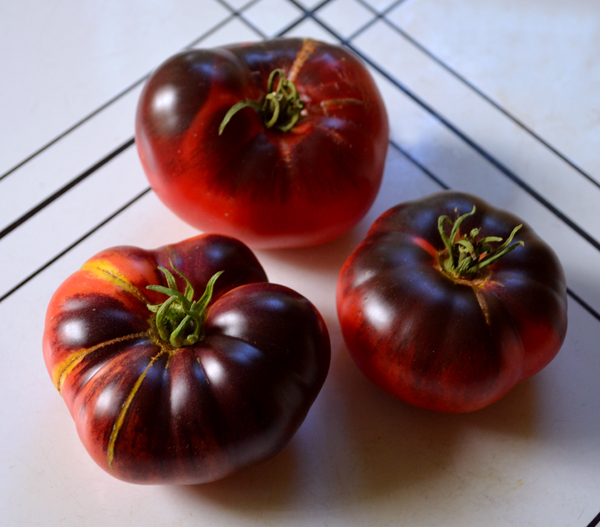 I think I could have planted our tomatoes earlier but I am still happy with our harvest. Especially since we planted all these heirloom varieties from seeds this year. Besides lots of the little Purple Bumble Bee cherry tomatoes we had some nice larger ones.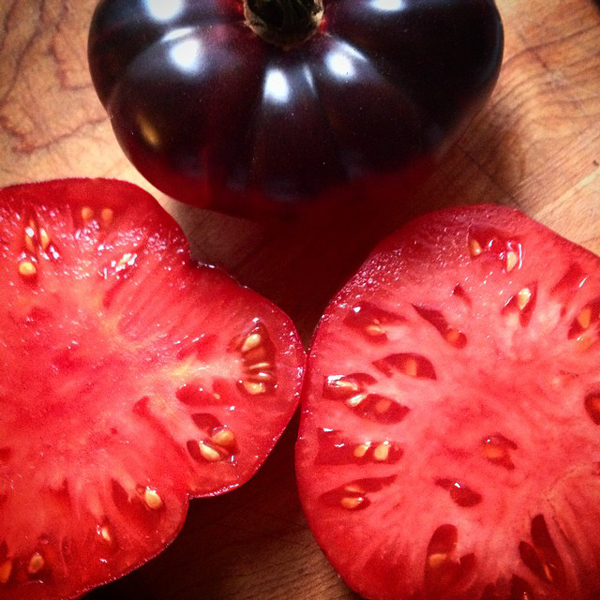 Our big tomatoes were these Blue Beauty tomatoes. Look how meaty they are. And I can't get over the dark purple skins.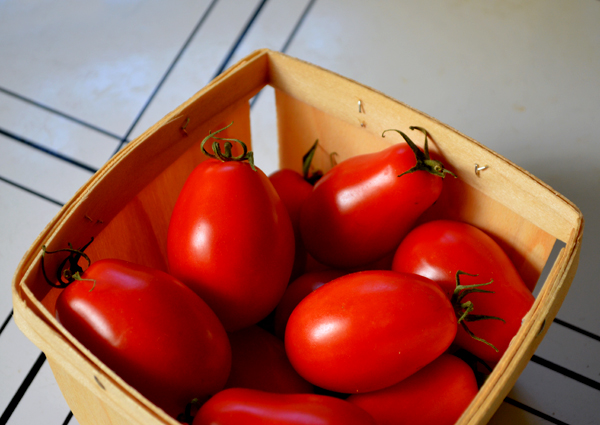 We also got lots of these Roma tomatoes. Everyday I would find more on the vine.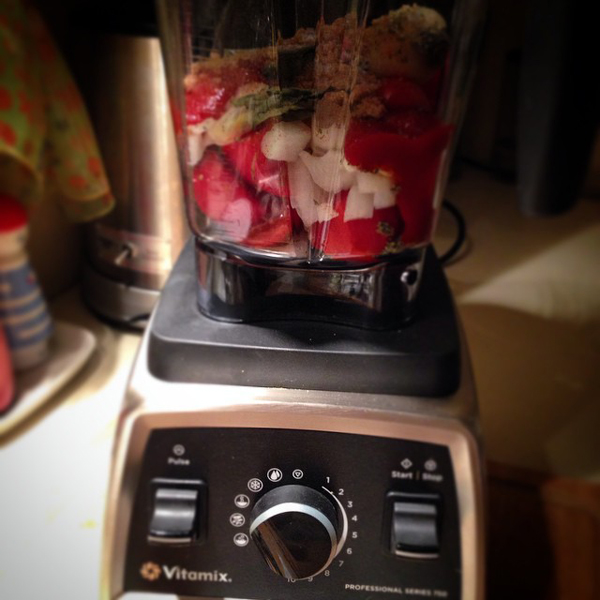 I used the Vitamix and some of our tomato crop to make a quick spaghetti sauce.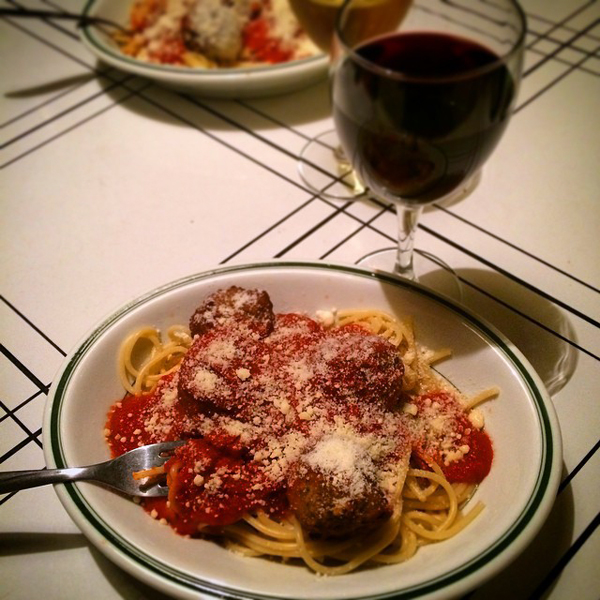 So fresh!