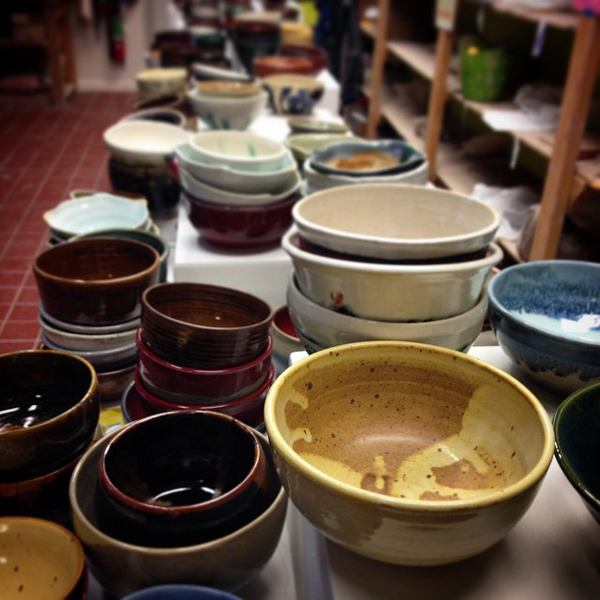 Last night was the Chili Cookoff at Genesee Center for Art and Education. A ticket gets you a ceramic bowl of your choice and samples of chili from 17 particpating restaurants. There are lots of bowls to choose from and it take awhile to find just the right bowl... your bowl of destiny.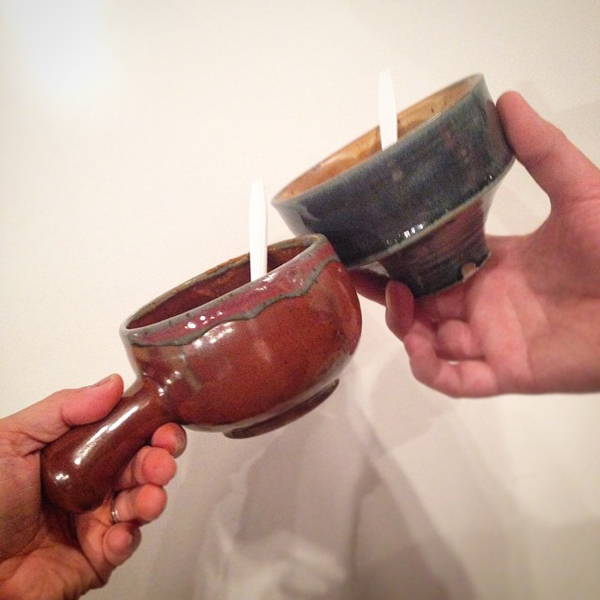 I was there early because I was working the bar (believe it or not - don't get too excited, I was just opening bottles of beer) and I spied my bowl right away. It had a handle! Aaron got a really cool bowl with a nifty foot.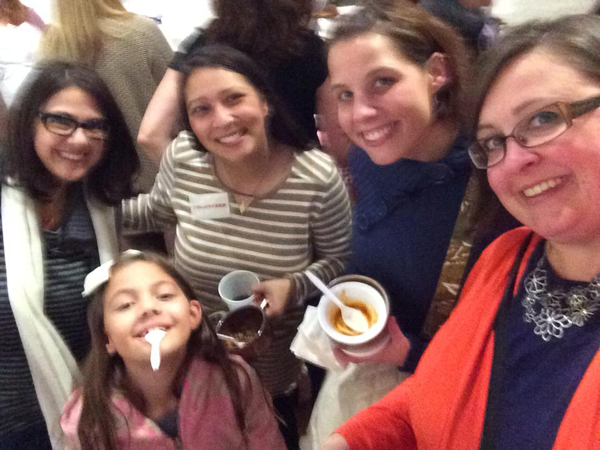 After my volunteer shift, I got to join my friends sampling chili. There were spicy ones, sweet ones, smokey ones...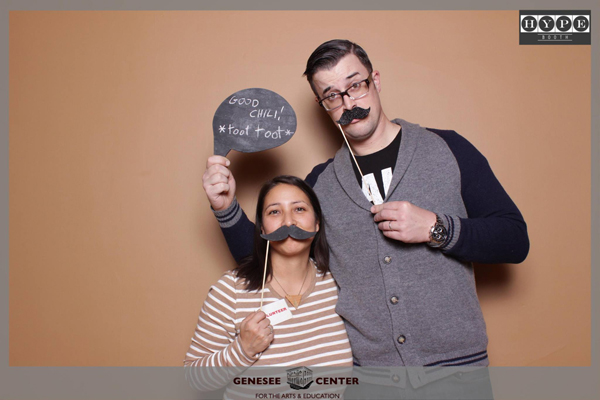 We had a lot of chili.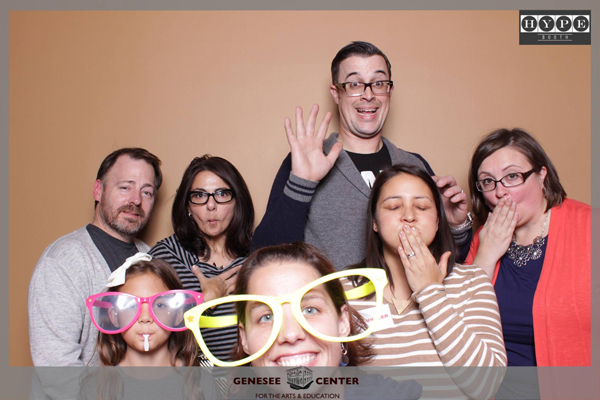 Maybe too much chili!