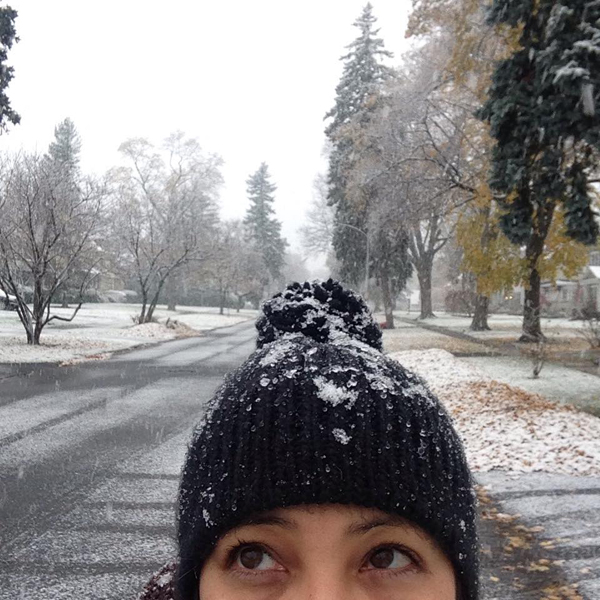 We spent yesterday afternoon outside "winterizing" the yard. We put away lawn furniture, flower/veggie pots, lawn oraments and wind chimes. Aaron raked leaves, emptied the rain barrel and stirred the compost. As if on cue, this morning we woke up to snow.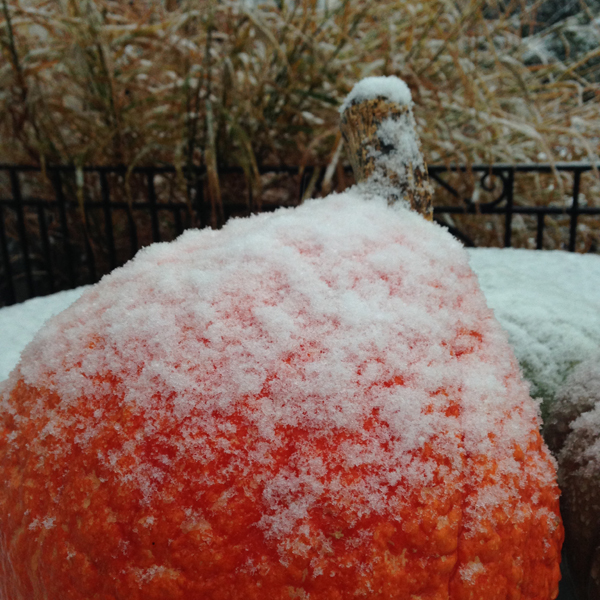 I was so glad we did the work and was relieved the yard was ready for the snow... but my head wasn't ready for it. Seemed like it could have waited until December.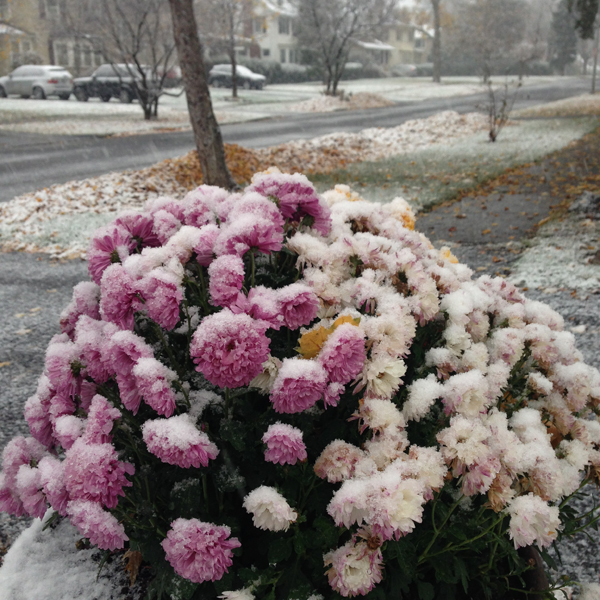 The flowers still had a bit of color.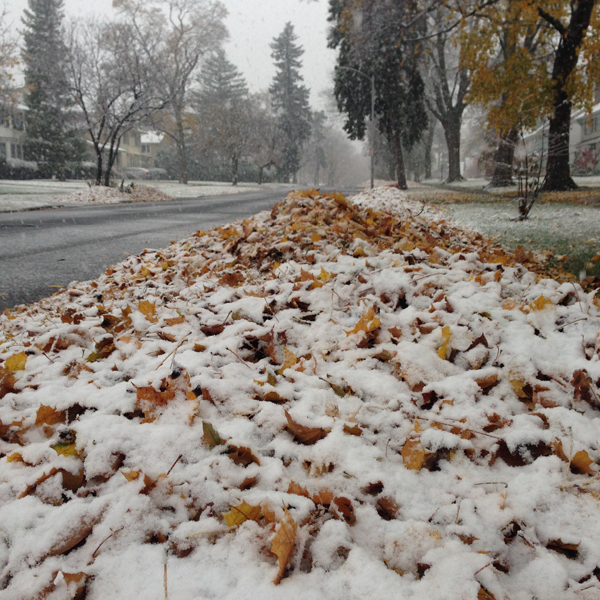 Not all the leaves had been sucked up and carried away.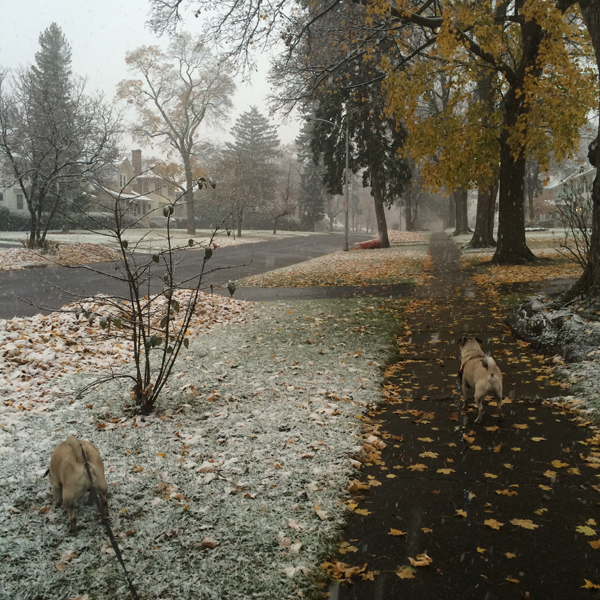 And the pugs don't have their winter gear out yet.