Lent begins this year on February 18, so the Carnival celebration before Lent begins runs from February 13 to 17. In Italy it is Carnavale, like the famous Carnival of Venice. The Carnival of Venice is where the well known carnival masks come from.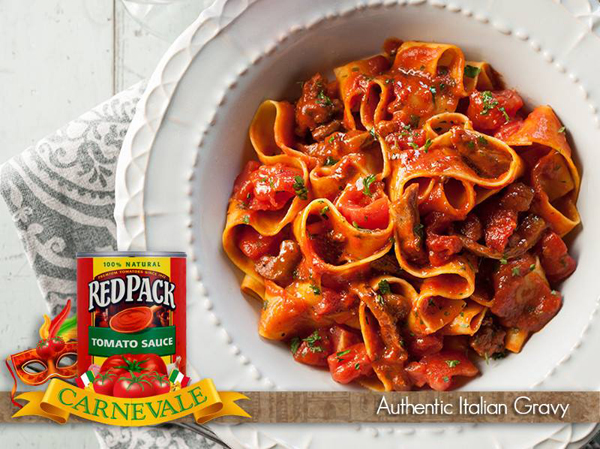 What better to enjoy during Carnival than some delicious Italian pasta? Red Pack has lots of recipes like this one for Italian Gravy. Growing up I had only known of tomato sauce. To me, gravy meant beef or chicken gravy poured over mashed potatoes. Here is a little history as to why this red sauce that simmers all Sunday afternoon is called gravy.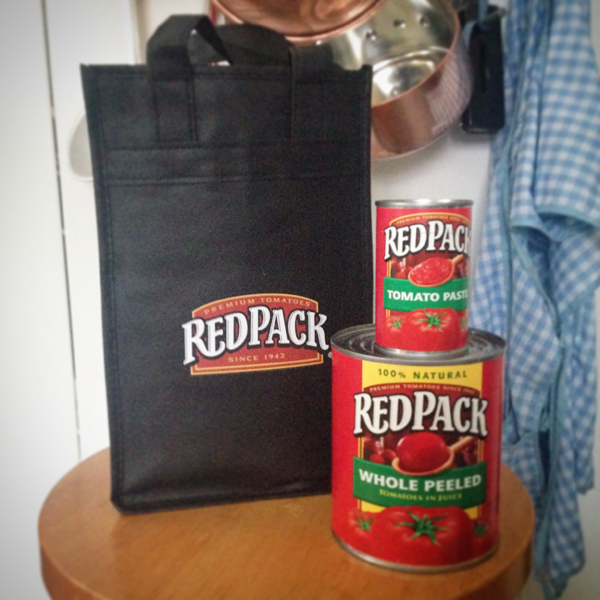 Red Pack sent me a few cans of tomatoes to try and I am absolutely going to give Italian Gravy a shot my next available Sunday.

Red Pack is having a giveaway to make Carnevale even more fun. You could win a big cooking prize pack worth $350 or one of the 300 Red Pack tote bags. Enter here on Facebook. The Giveaway runs though March 4.
Red Pack is also offering one of my readers a Red Pack kit like they sent me! To enter for a chance to win just leave a comment about what dish you would make with Red Pack tomatoes. I will randomly choose a winner a week from now on Wednesday, February 11. Good luck!
UPDATE: I used the random number generator and got the number 5. The 5th comment was Kat! Congrats Kat!