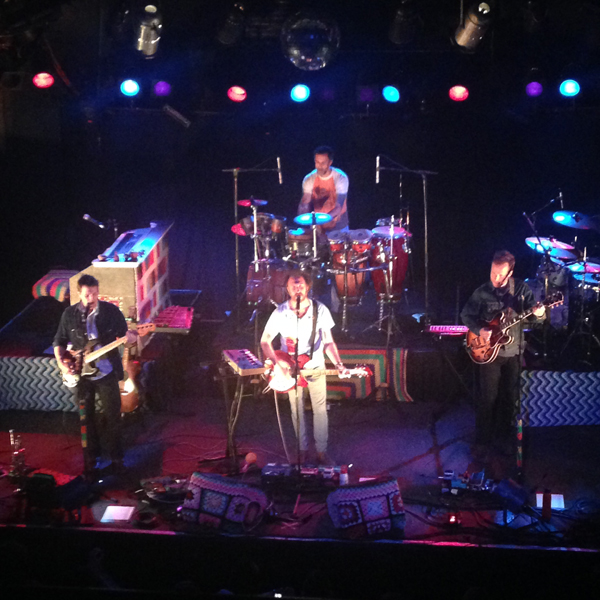 I first saw Guster at Woodstock '99. I didn't even have my blog yet, so there is record of it online. My first blog mention of Guster was in 2001. We were even backstage that show.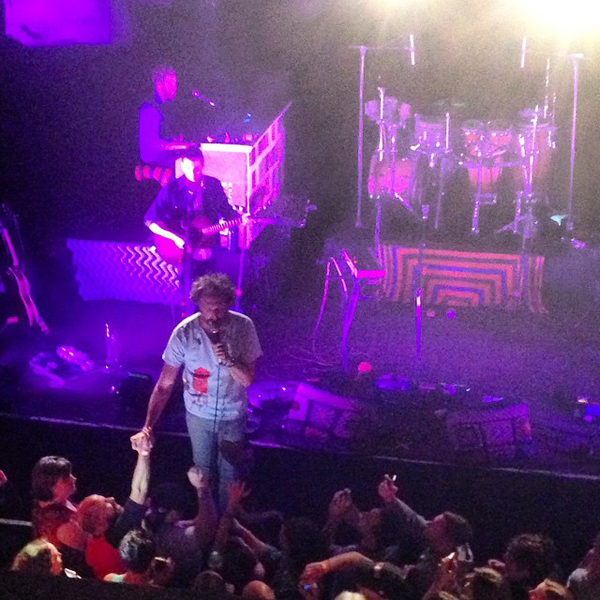 From what I can tell on my blog, I have seen Guster at least 9 times. Everytime it's a great show, whether it involves marshmallow peeps or backstage selfies.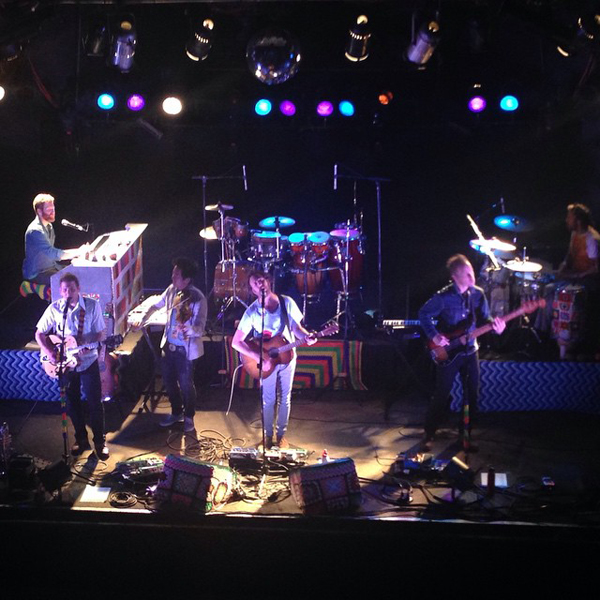 This time we saw them at Waterstreet Music Hall with the opening act Kishi Bashi who joined them on stage for a song.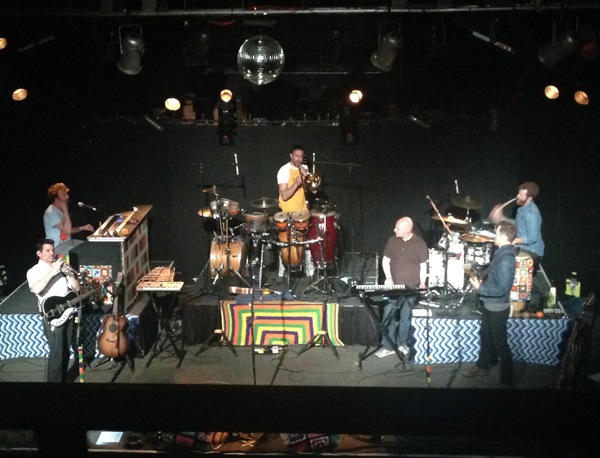 Here are Adam and Brian playing the horns.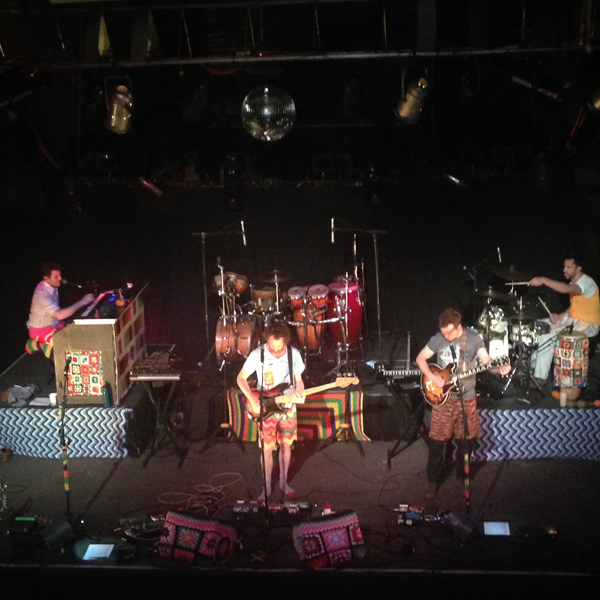 And here is all of them wearing crocheted afghan shorts to match their stage design.