Kimbap is sort of the Korean version of sushi - sans raw fish. The trouble with kimbap is you have to eat it fresh or the seaweed starts to get soggy.
Samgak kimbap, triangle shaped rice packet, keeps the seaweed fresh and crispy by wrapping it in plastic. There is a certain way of opening the package to eat it. Perfect for packing in a lunch!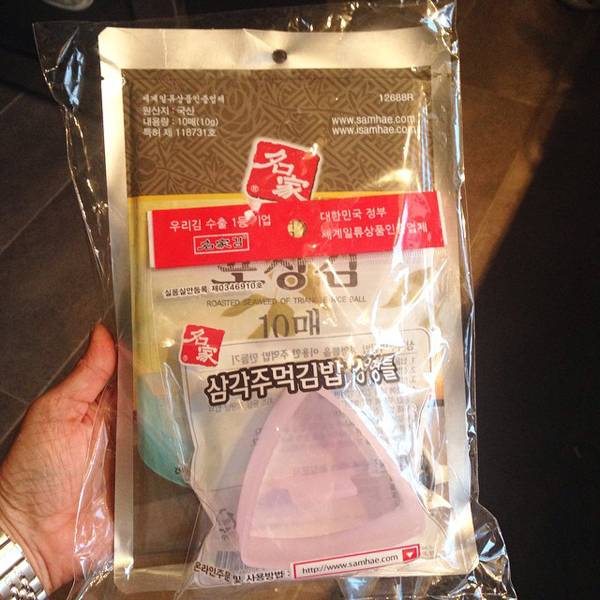 I found a kit at our local Korean grocery store. I snatched up the pink one pretty quick.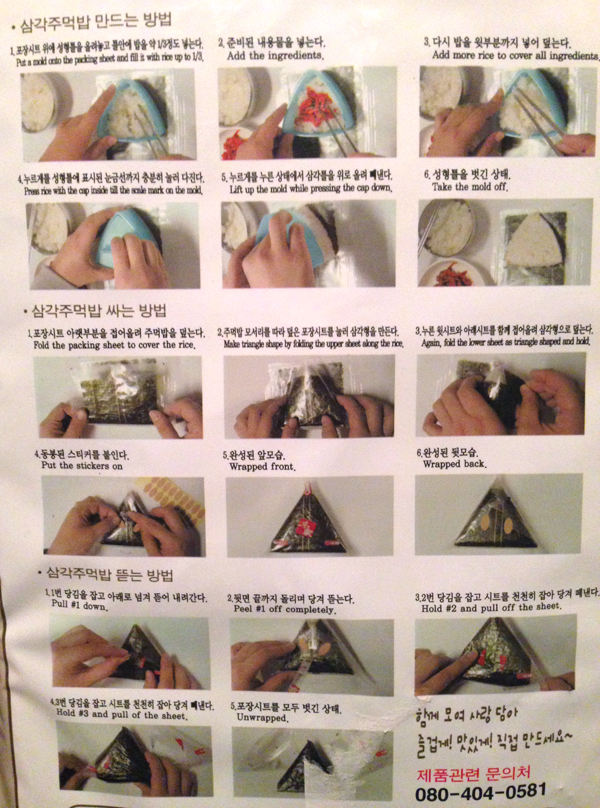 We decided try making them for supper one night. After I started the rice cooker I made the mistake of leaving Aaron to fold up the samgak kimbap. I heard a lot of grumbling about why the seaweed wasn't reaching the entire way around and the directions didn't make sense.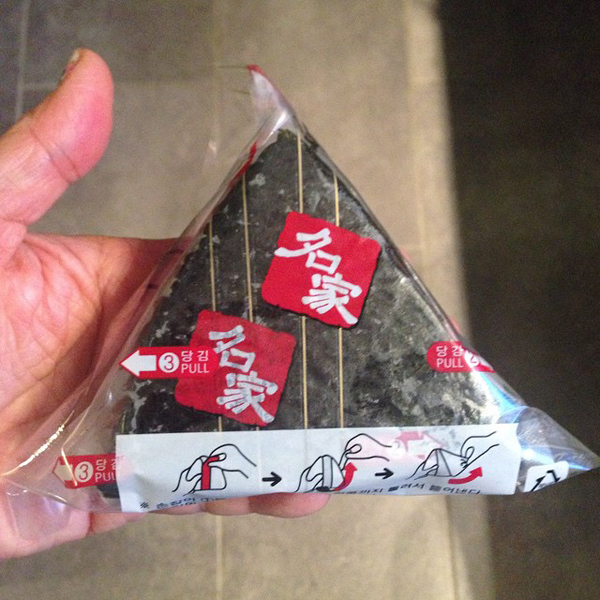 I'm not sure what he was griping about though because after one floppy triangle, the rest of his samgak kimbap turned out nice!
Later on, I was looking up samgak kimbap online and found that most of the recipes involved mixing up vinegar, sugar and salt and pouring it into the rice. Some recipes use sesame oil instead of vinegar. I guess I should have researched that BEFORE we made it. I'm curious to see how it changes the flavor the next time we make it. I've never added anything to my rice when I've made kimbap.