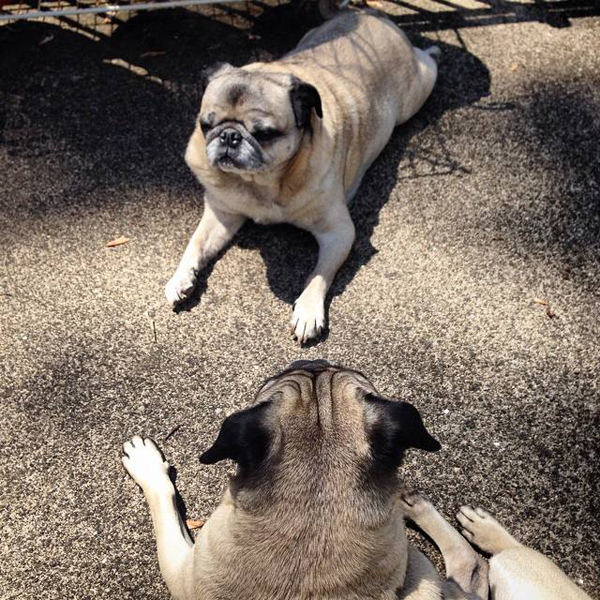 When the weather is nice the pugs and I like to sit out on the front porch/patio.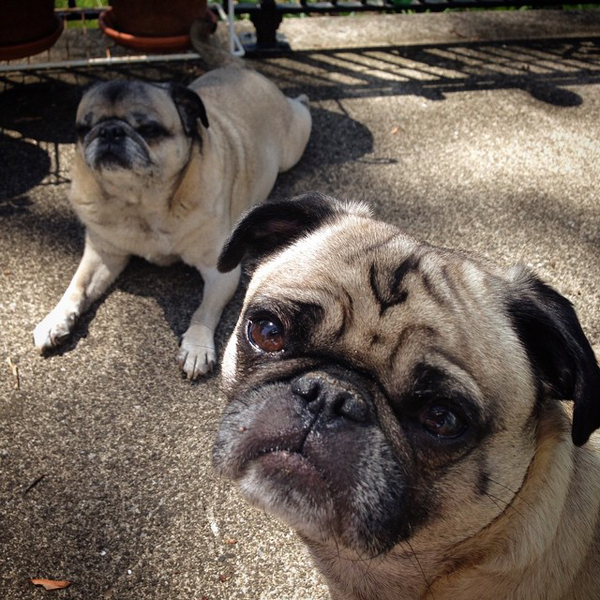 This is the "Are you going to make us go inside?" stare.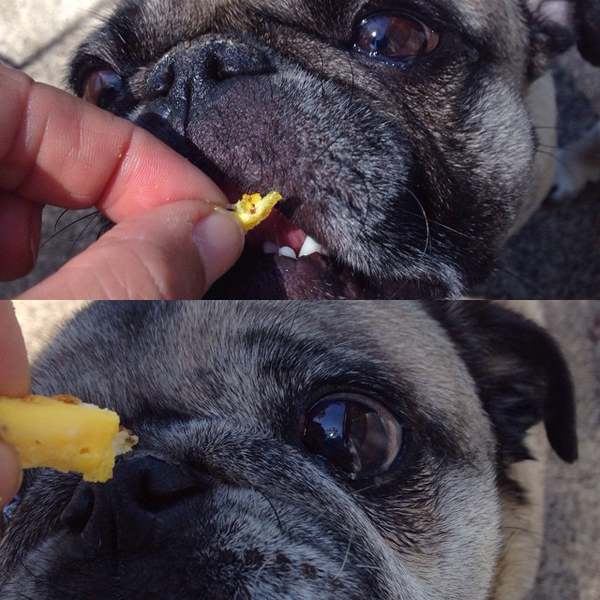 I had my breakfast out there and noted a difference between Oscar and Hugo. When you offer a bit of food to Hugo (top) he chomps it without hesitation. Oscar however (bottom) sniffs it to make sure you aren't feeding him poison.