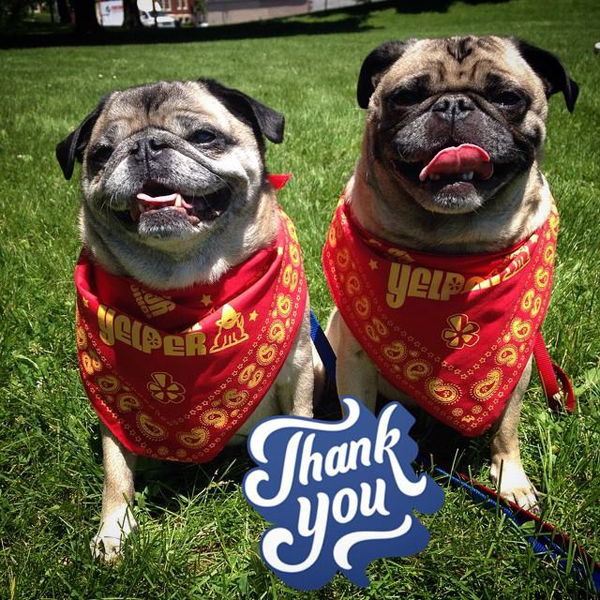 Thanks to generous donations, the pugs raised $500 for VSAS at The Fast & The Furriest®.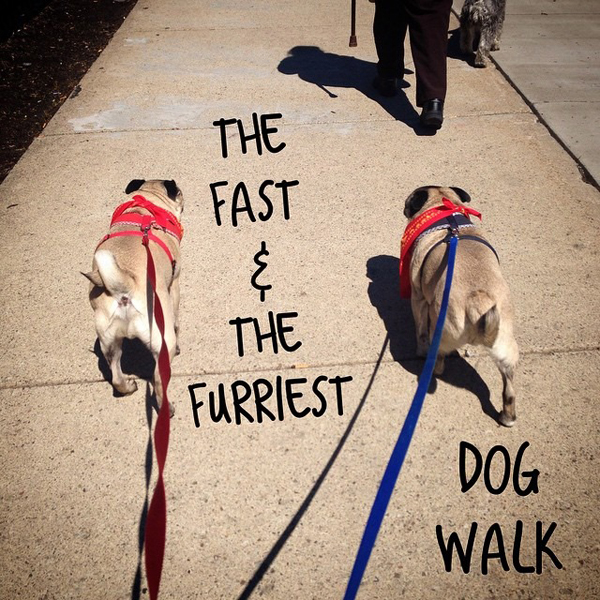 They really hustled along during the dog walk. They knew that the funds raised would go to a good cause, helping the homeless animals at Rochester Animal Services.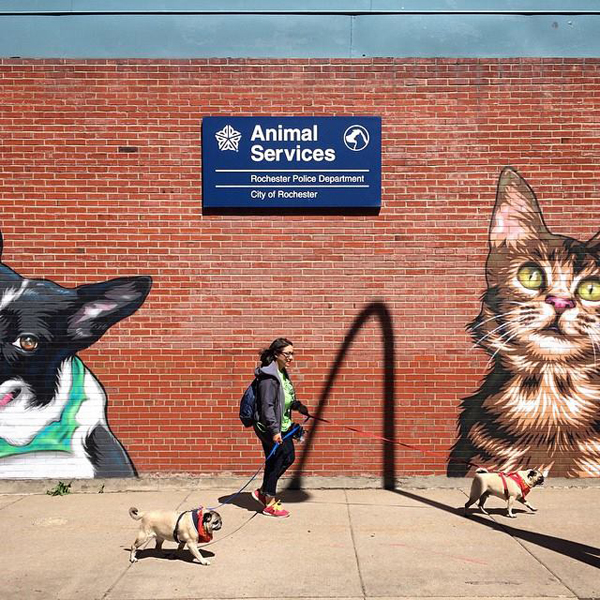 I love this picture my friend Liz took of us during the walk. I didn't even recognize myself at first. We look like hipsters in a big city.