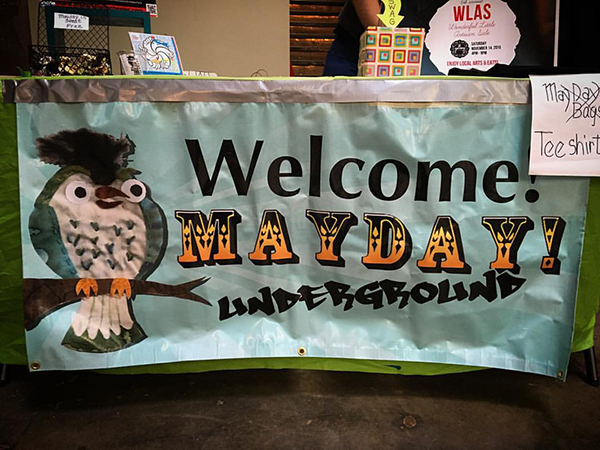 What a crazy busy weekend! Tina and I had a table at the Mayday! Underground Crafts and Arts Market at Village Gate.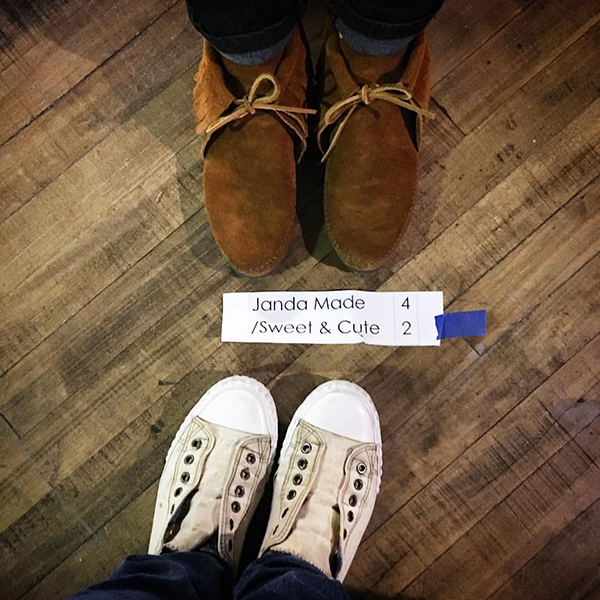 It went from 10am to 5pm both Saturday and today so our dogs were barking by the end of it. But it was totally worth it! We still get giggly when we see our little biz names, Janda Made and Sweet & Cute in writing.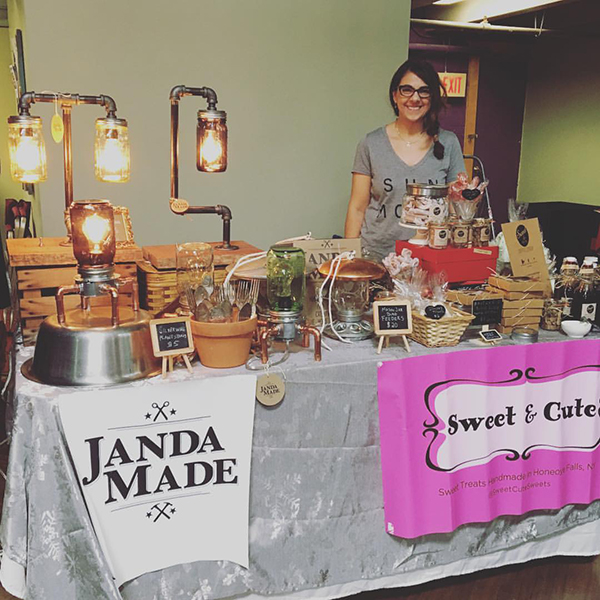 I think this was our busiest show yet! There was a constant flow of shoppers stopping by.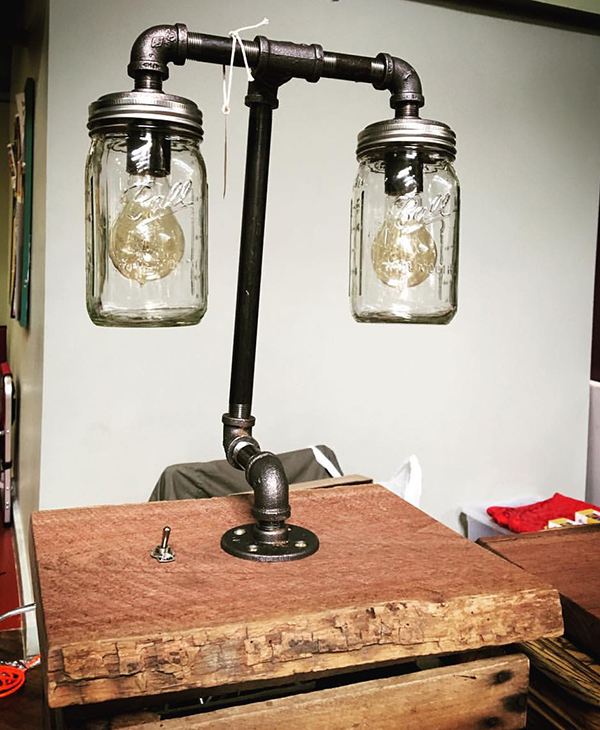 Aaron and I had a new lamp design at the show - a large double steampunk lamp. Sold!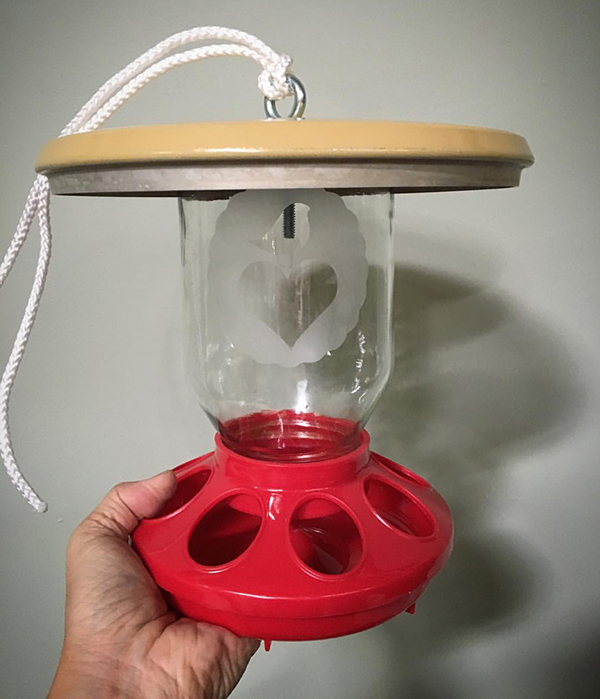 And I sold out of all my bird feeders in the first two hours of the first day so I had to make more Saturday night. I ran out of the usual galvanized bottoms and had to use these plastic ones, but I think they look cute with colored pan lids.
In all I sold nine bird feeders, five alien robot lamps and two of the large steampunk lamps!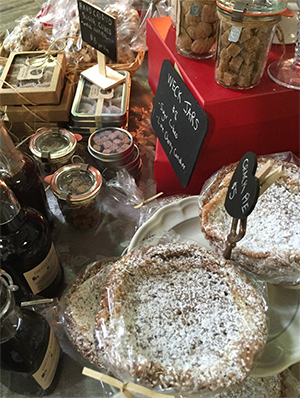 Tina sold out of her coffee syrup and didn't have too many of her other goodies to pack up either.
Best of all we got to hang out and catch up all weekend. : )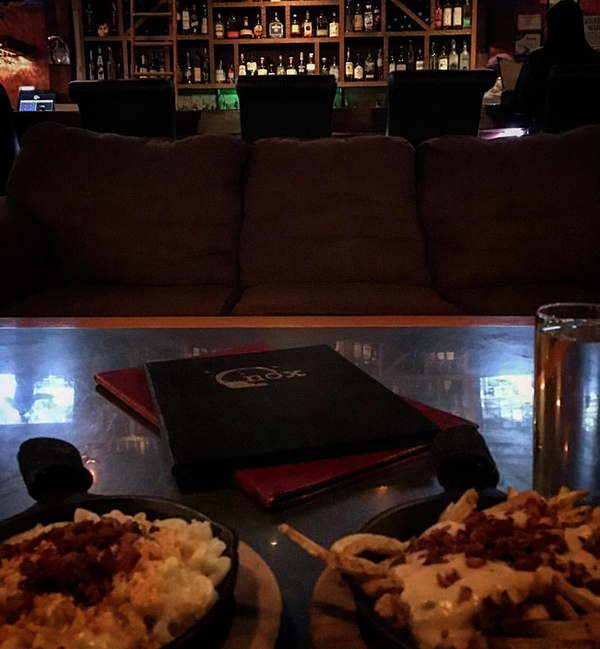 Aaron came tonight to help me pack up the table and then we went to Nox at Village Gate for some comfort food to celebrate. It is the coolest spot. It is decorated in a sort of theme that a book reading, sci fi loving, geekish type might love. There are paintings of Tardis and menu items named Admiral Ackbar's Last Stand. Nox is the name of the Greek goddess of night which is fitting because it's a great spot to hang out in the evening.