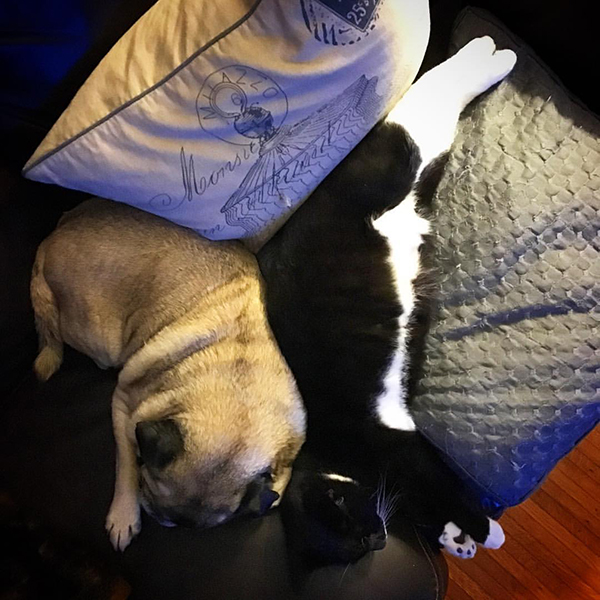 After two months of Oscar chasing and barking at Wyatt, they are finally getting along. I think it got better when I started feeding them all together. Maybe they feel more like a pack now? Wyatt can hang out with the pugs and even walks past rubbing his tail on them. Wyatt enjoys snuggling up for a nap.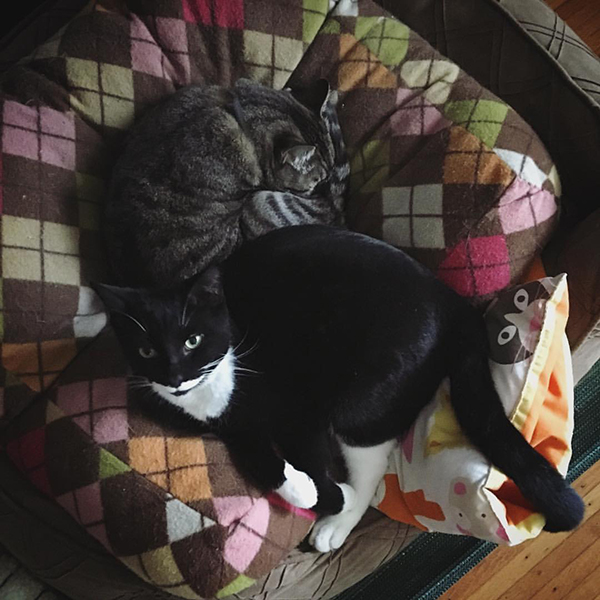 Sometimes Stewie is not interested in snuggling.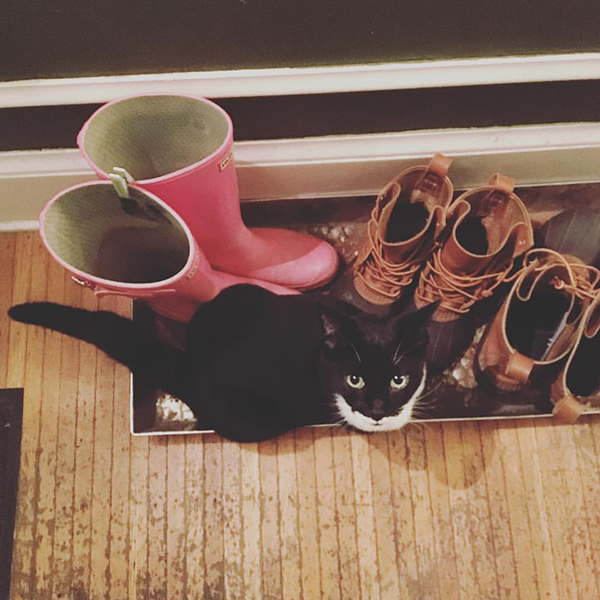 So Wyatt hangs out with the boots. Nobody here but us boots.