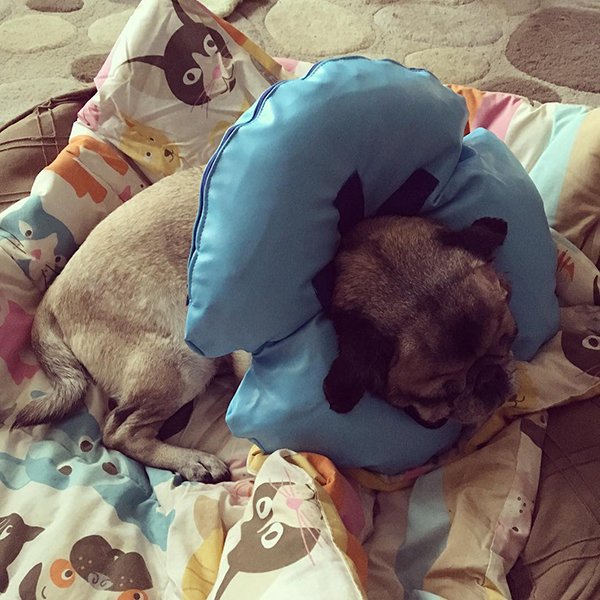 Poor Oscar woke up with a skin infection around his ears. Hugo made it worse, while he probably thought he was helping, by licking them til they were extra sore.
So it was off to the vet to get pills, drops and a lovely inflatable neck pillow. Cones don't work well on pugs without a neck. They even shaved the fur below his ear.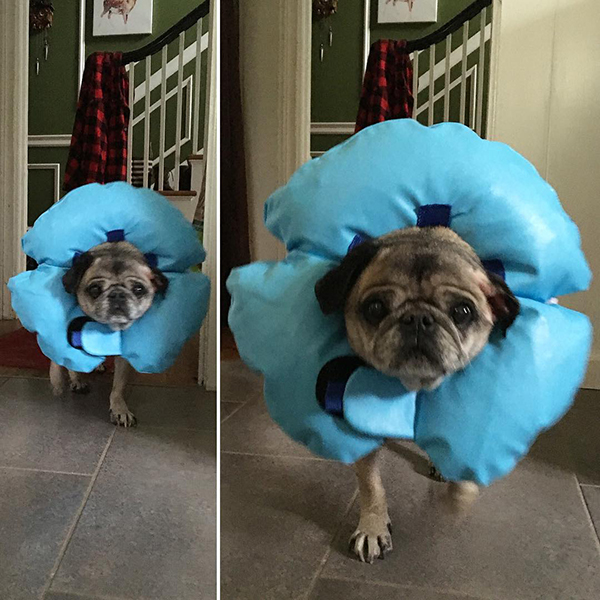 He will be better soon, but in the meantime he looks like a passenger on a cruise ship. "Is this ship going down or what?!"