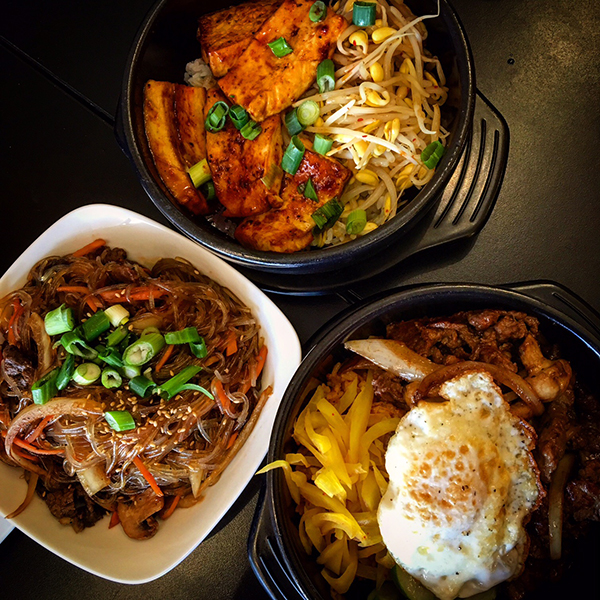 Before I even left Rochester, I was checking Yelp to see what restaurants there were in Frederick for our Girls Weekend. I was excited to see there were two Korean restaurants.
Yesterday we went to Gogibop. My sister said it was like Subway for Korean food. You choose rice or noodles and then what you want on top. But they also have Korean faves like kimbop, japchae and kimchi jeon. We were so excited we almost ordered one of everything!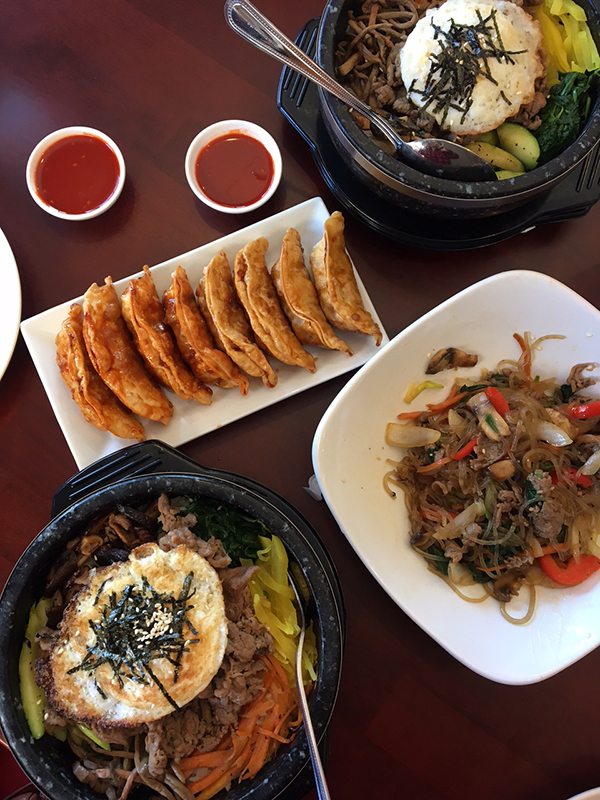 Today Emily asked what we wanted for lunch and we said Korean again! Why not? This time we tried Bonchon. My mom says Bonchon means "my hometown". Bonchon is more of a chain, but the food was still delicious. We practically ordered everything again. Bulgogi bibimbap, mandu and japchae.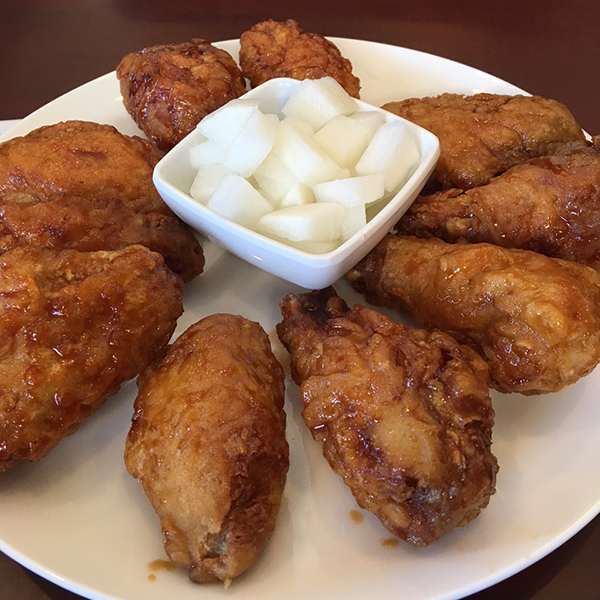 I also got an order of their wings... half spicy half sweet. My mom says she doesn't know when chicken wings became so popular with Koreans, but they sure do a good job making them.
What a nom nom nom weekend!