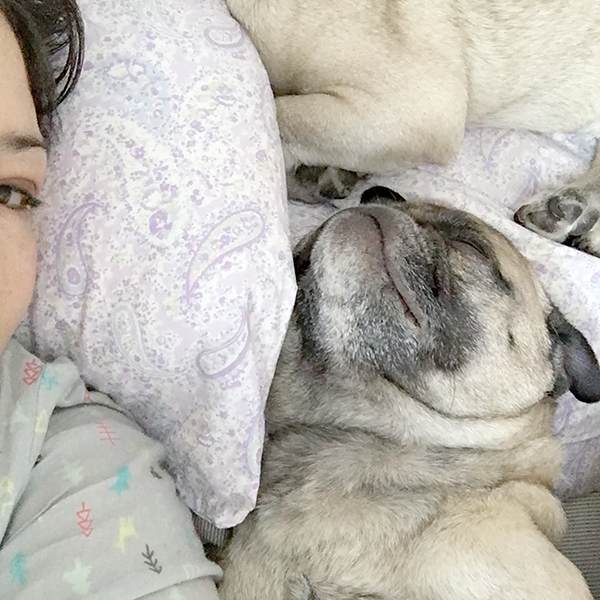 Are you looking forward to sleeping in a bit this weekend? Hope you don't have bedpugs like we do. Ha ha ha.
I am excited because I am having a Girl's Weekend with my sister and mom while Aaron hangs with my dad. The pugs will be with them so it's a total Guy's Weekend.
I can't get over how trendy kimchi is becoming!
Some of these stats are unbeliveable, if not downright scary.
I love Sarah Andersen's comics and this one is me 100%.
The pugs became famous during our last snow storm.
This also made me laugh when the snow was heading our way.
This study explained everything for me. It all makes sense now.
Well that's a darn shame.
I need to look into this new breakfast trend.
Uh oh. I think this is me.
Oh this is me too.