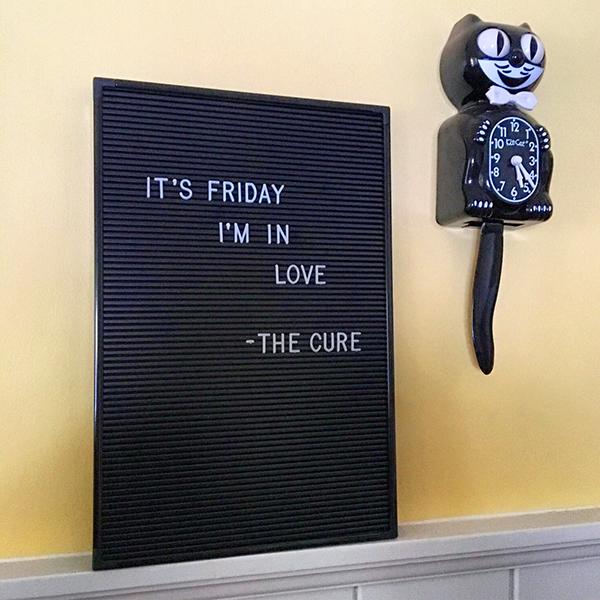 I was looking at an apartment tour when I noticed an old fashioned sign hanging in the living room. I don't even know the official name of these signs. They are the kind you used to see in diners and public office lobbies. Little white plastic letters wedge into the grooves of the sign's surface.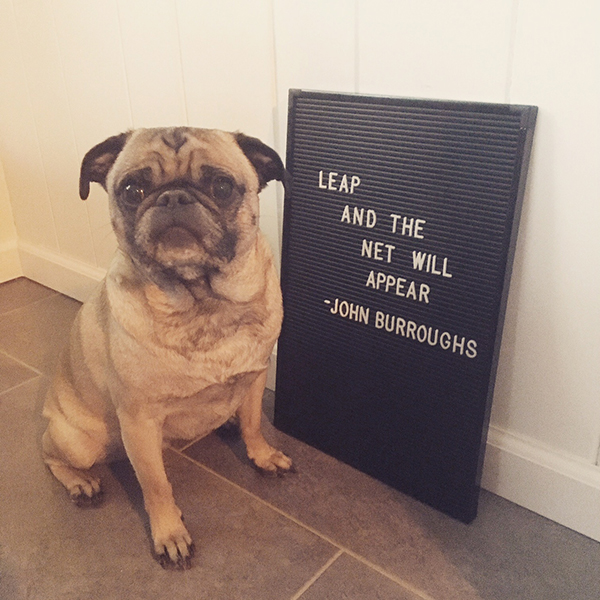 I loved the idea of being able to customize messages to the holidays or days of the week. Whatever suited my fancy. So I found a really good deal on one on Amazon. They are more expensive that you would think!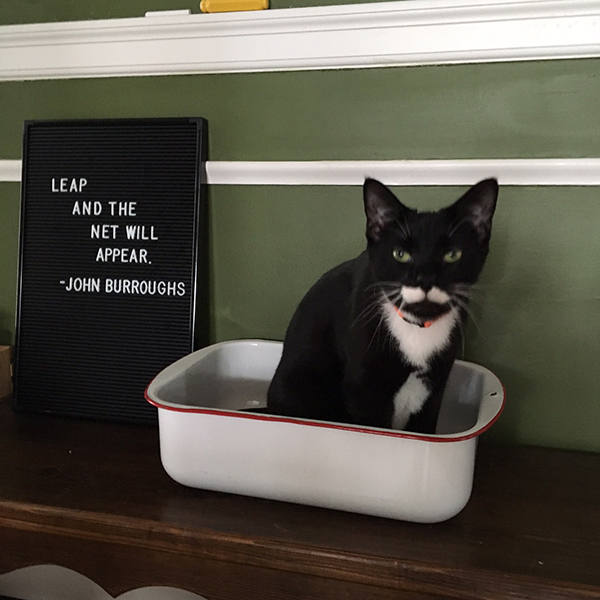 Days after it arrived I saw this company on Instagram, Letterfolk. They handmake these boards with felt fronts and nice wood frames. I wish I had seen their site before I orderd my sign! (Maybe my sign will have an accident. I know a cat who can makes things "disappear")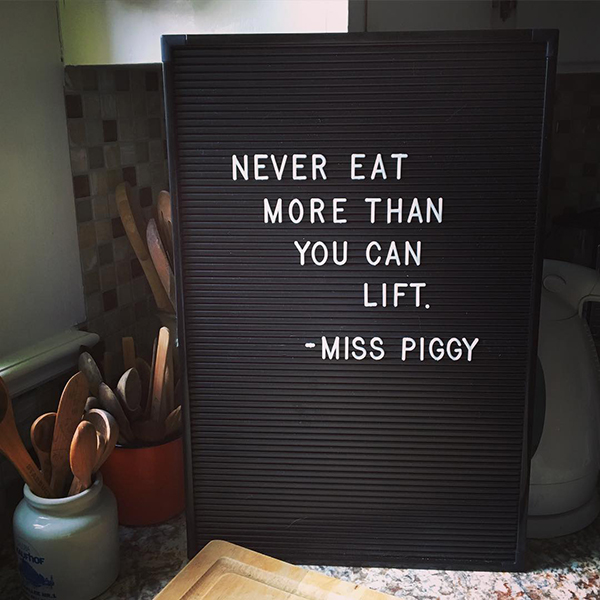 Meanwhile I am enjoying finding quotes, song lyrics and sayings for my sign board. Stay tuned!