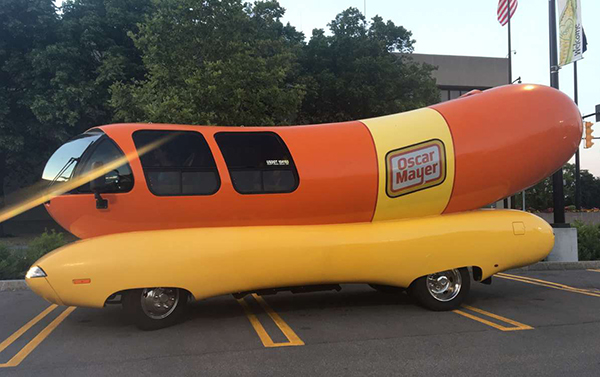 Today is National Hot Dog Day and the Oscar Mayer Wienermobile is in Rochester!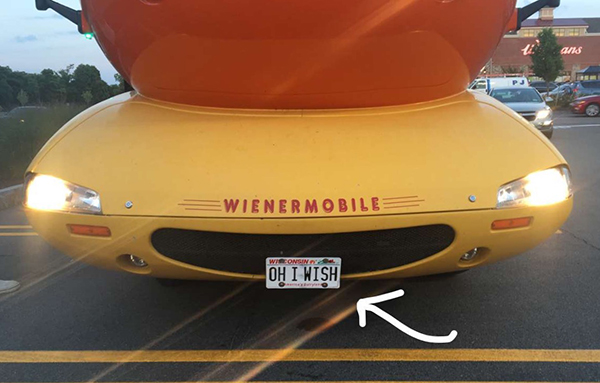 I happened to catch it after hours in the East Ave Wegmans parking lot, so I could get a picture with no one oogling it.
Luckily I have had a chance to see the Wienermobile before and even got my weenie whistle.
I think it's the cheeriest thing you could see on the road. I love the vanity plates!