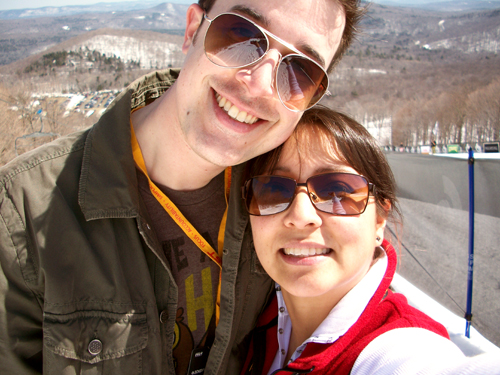 I am in Stratton, VT for the Burton US Open for work and Aaron was able to come with me.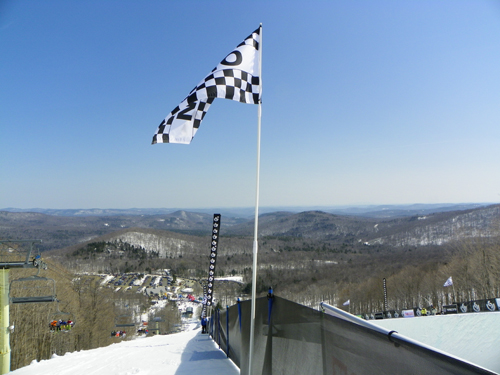 The view from "not even the very tippy top of the mountain" where the halfpipe was located was amazing.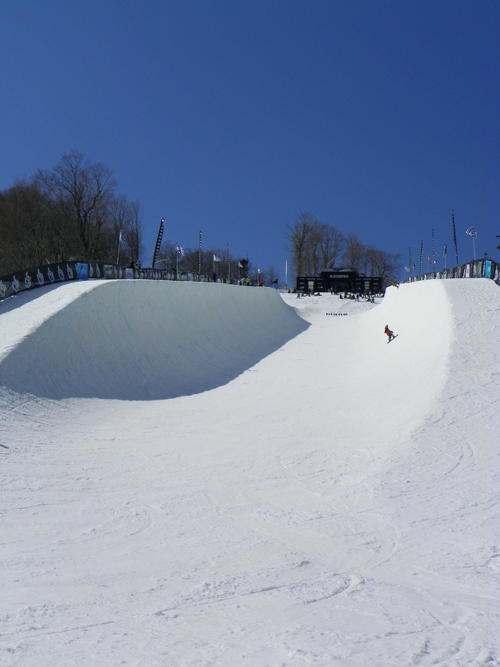 I was busy blogging and tweeting and trying to catch some of the snowboarders in action in videos and photos.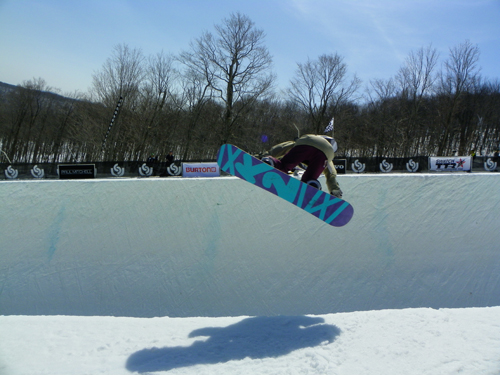 Catching some air.