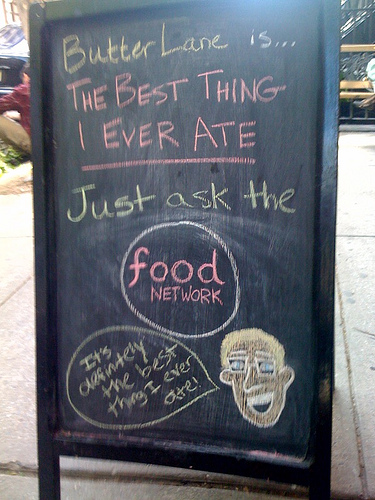 I was in NYC for the day and Shruti and I stumbled upon Butter Lane Cupcakes. They were on "The Best Thing I Ever Ate" so you know they must be good.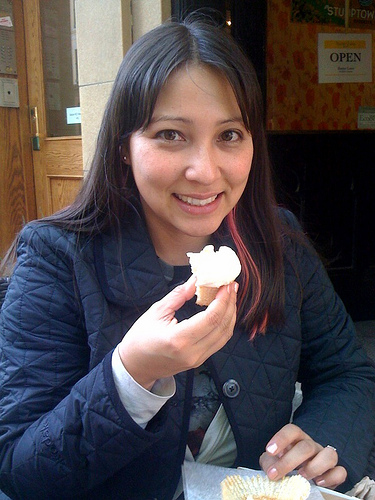 Yeah. They were tasty. You can pick chocolate, vanilla or banana cake and then lots of different kinds of frosting... caramel, strawberry, pistachio and more!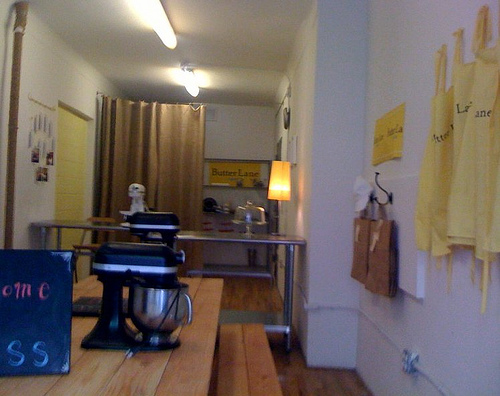 And they have cupcake classes!