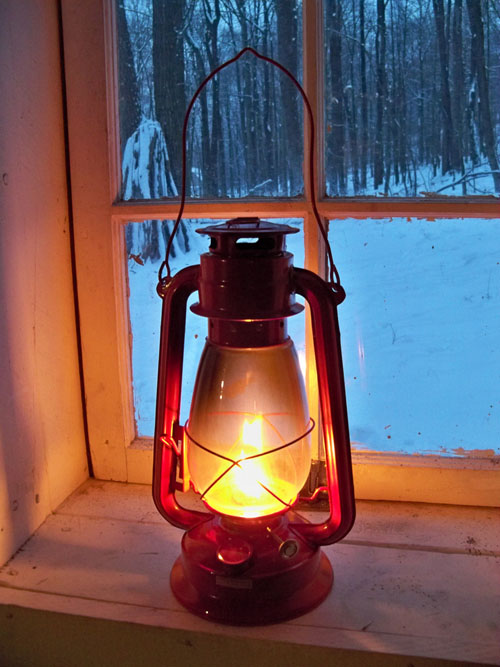 Today was my grandpap's funeral. I wrote a little something to read at the service... I didn't think I would get through it, but I did. It's about all the things that I will remember about him.
*************************************
This won't be fancy or complicated, because my grandpap wasn't either of those things.
I can tell you what he was.
He was a hard worker - early to bed and early to rise.
He was honest.
He was a worry wart.
He was a hammer collector.
He was a storyteller - even if it was the same story over and over again.
He was a dog's best friend - he always had biscuits tucked into his pocket for Wally. Maggie loved to sit on the back of his chair.
He was the owner of a nice head of hair, at least I always thought so, but maybe that's because Grandma cut it for him.
He was simple and he had simple joys in life.
He loved riding his tractor.
He loved going to his cabin on the mountain.
He liked to keep a fire going whether it was in the cabin until everyone was sweating or in the fireplace at the holidays. There had to be a fire going at Christmas.
He liked to sit on the swing under the big maple in the backyard with my grandma.
He loved to go to auction, and he liked to go early, though he rarely bid on anything.
He liked getting a brand new pair of slippers for Christmas, and then put them away to keep them nice while he kept wearing the old pair with duct tape wrapped around them.
If you were wearing sunglasses, he liked to called you "Hollywood".
Whenever no one was around he liked to tell my sister and I how much our dad loved us.
Because he liked to say what was on his mind.
He liked to go on picnics with fried chicken.
He liked ice tea with lots of ice in his big beat up plastic Pepsi cup.
A beautiful life can be one most simply lived.
Most of all I think one of grandpap's greatest joys was to be useful.
While he thought my sister and I hung the moon… in fact he thought we all did…. we know that it was only because he held the ladder for us.
I am not sad for grandpap because I know that he is with our Heavenly Father, but I am sad for us, because we will all miss him so much.
We were so blessed to have him.