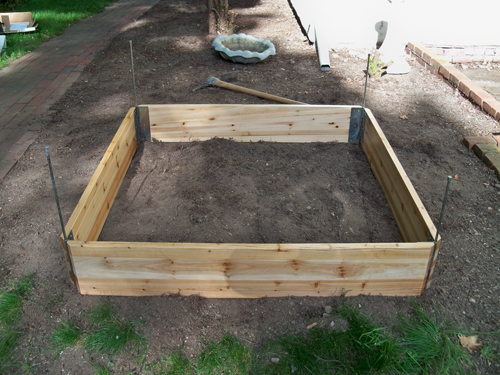 We had to leave the raised garden bed Aaron built behind at the old house. We found kits for our garden beds this time.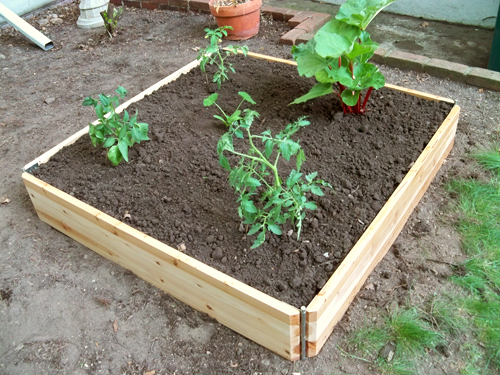 Since the season has already started we decided to just do one square this year. We built one 4x4 bed and planted a rhubarb for Aaron, three tomatoes and a zucchini.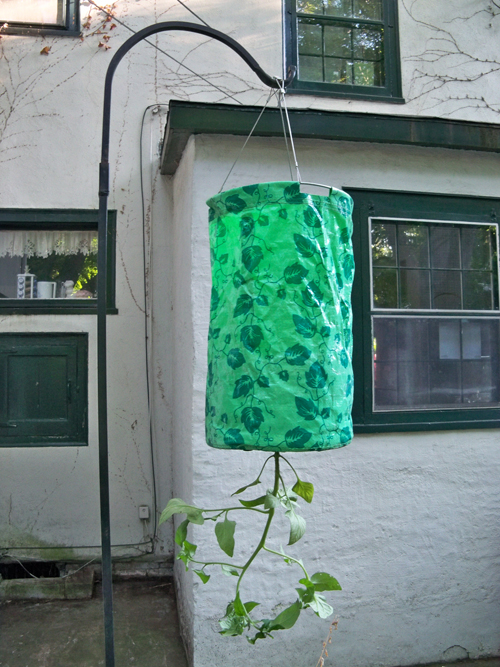 Aaron won a Topsy Turvy at his company picnic last year so we decided to try it out. We planted it with a yellow plum tomato... can't wait to see how it turns out.