This is my last post about BlogHer'10... I saved the best for last. The sessions were good, the exhibits were fun, but the best part about BlogHer are the bloggers. In between all the rest, I love meeting the bloggers I have met before and the ones I have only met online.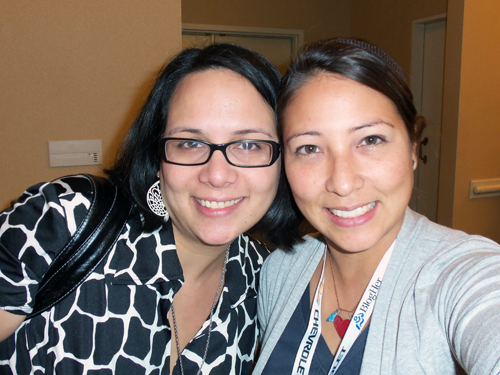 After tweeting what we were each wearing I found @nanette after the photography session.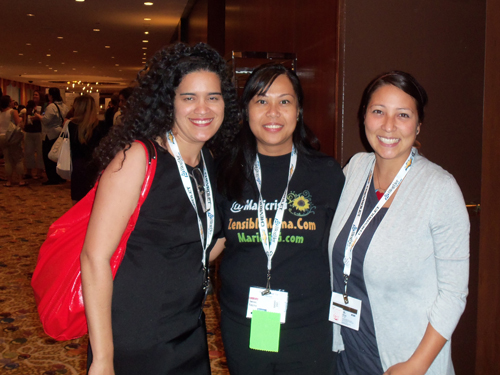 I only seem to get to see @anarc when we are both out of Rochester. I got to meet @maricrisG IRL- love her t-shirt with all her info.
I also got to see again/meet - @mayberrymom @cheekyattitude @asianmommy @mommyniri @thepapapost @jylmomIF @socalmom @mooshinindy @rockandrollmama @CraftyMamaof4 @dadarocks @organizersandy @jenlemen @katheats @nancy_martira @hello_ladies
and of course the fabulous @ladymrules and @fourthbreakfast
I'm sure I am forgetting many more. These were the reasons why BlogHer was so awesome.