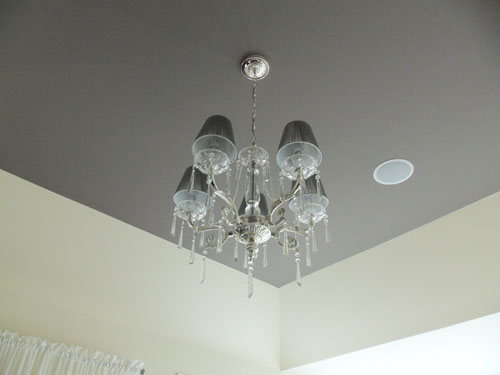 Yesterday I went to Homerama with Aprille. I have a feeling that I focus on things other than what they intended... like the houses. I like things like this grey ceiling.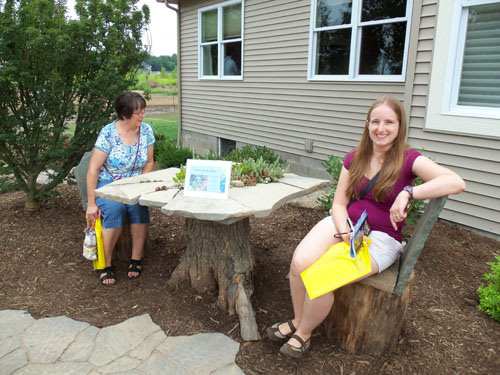 And this stone table Aprille and her mom are sitting at. The base is a wood stump.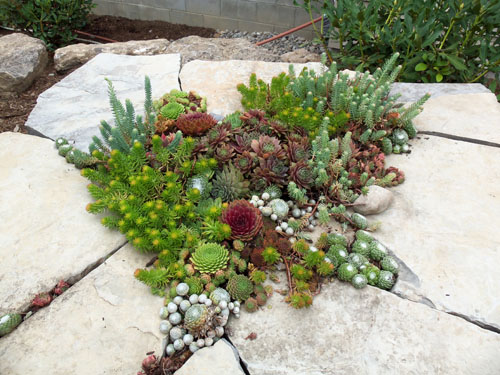 And there were succulents growing on top. This was supplied by Oriental Garden Supply.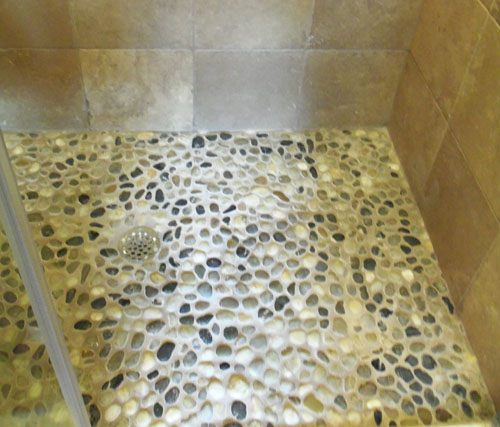 I love this pebble shower floor!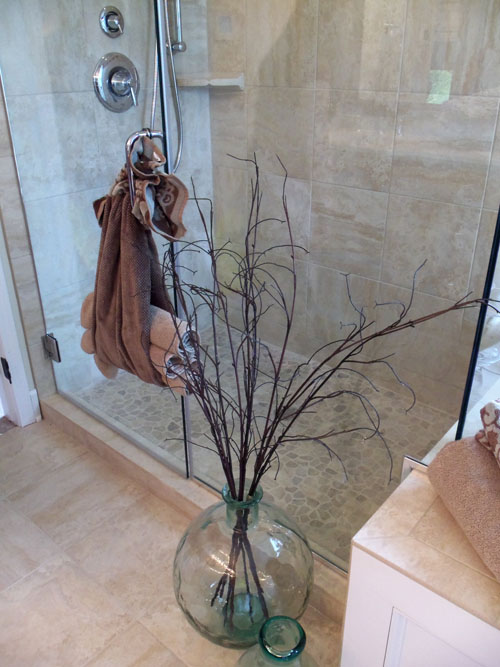 And another one.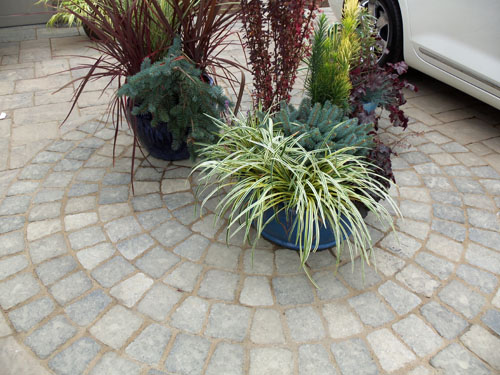 Several of the houses had paver driveways. I would love that... so much greener than an asphalt driveway.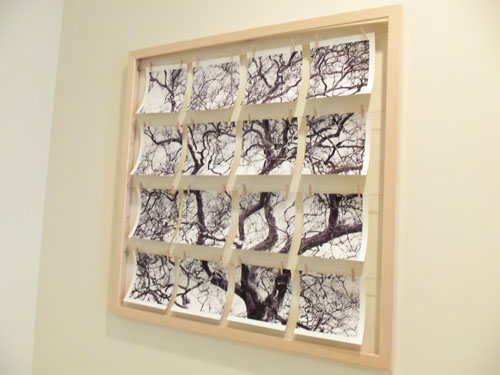 How cool is this? A frame with wire to hang pictures on.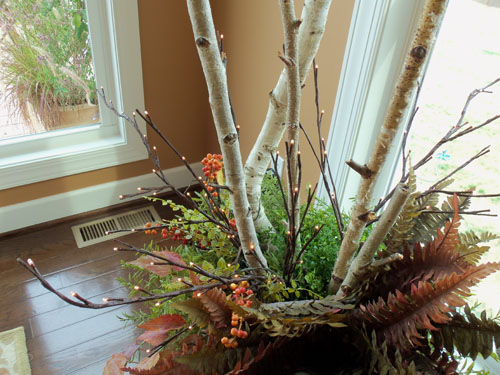 These were little branches with lights on the tips.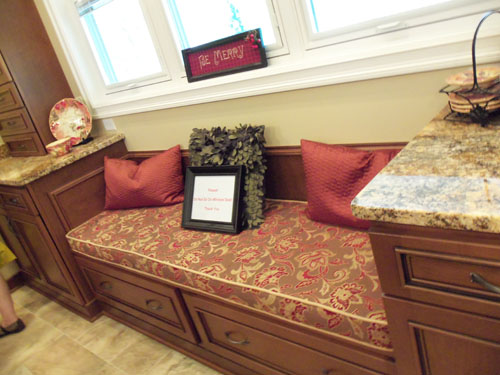 And this... a window bench in the kitchen! I love window benches... and to have one in the kitchen?!