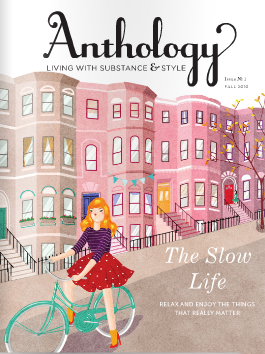 I just heard about this new magazine, Anthology.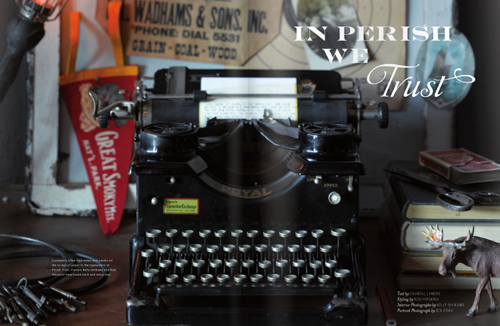 They describe Anthology as "A new quarterly shelter and lifestyle print magazine that takes a narrative approach to its coverage of home décor, travel, design, entertaining, and culture."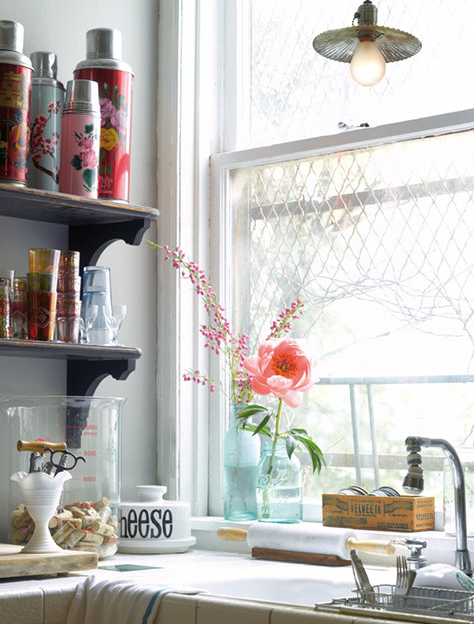 I loved some of the photos I saw, so I ordered the first issue to get a better look.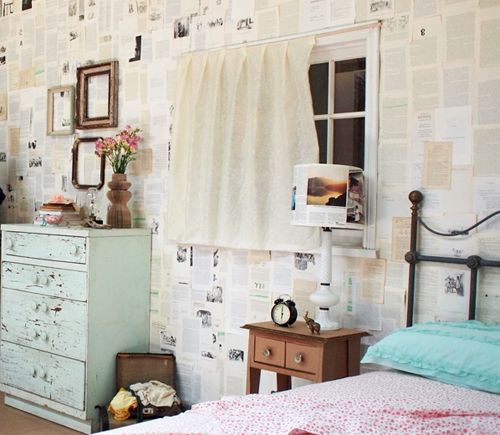 Their blog is worth a look, they had this post about using book pages as wallpaper.