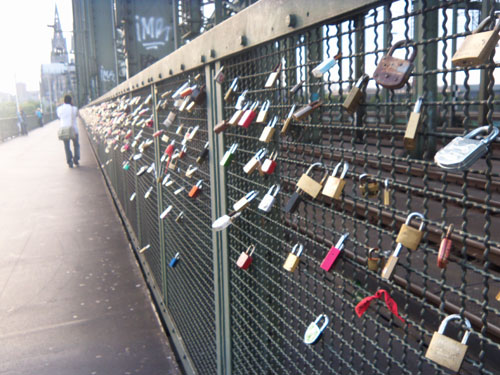 The last time I was in Cologne, I noticed there were a few locks attached to the fence along the railway on the Hohenzollern bridge. At that time, two years ago there were less than 50 locks there I would say. This time there were hundreds.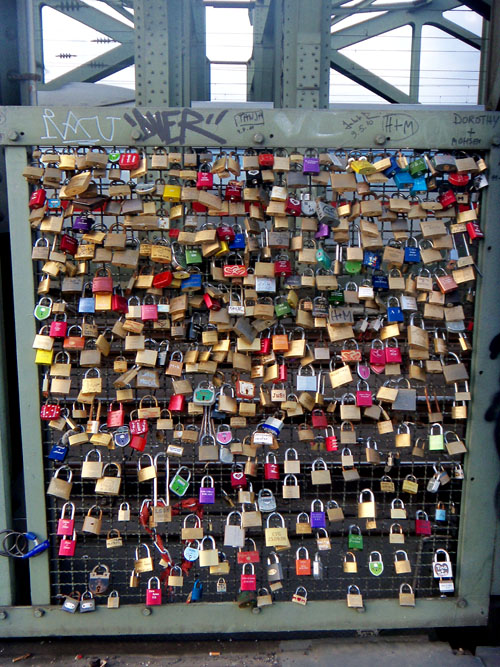 I couldn't believe how many locks had been added in two years.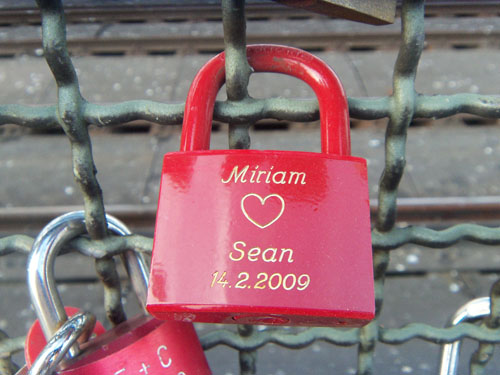 You could spend all day looking at the various locks.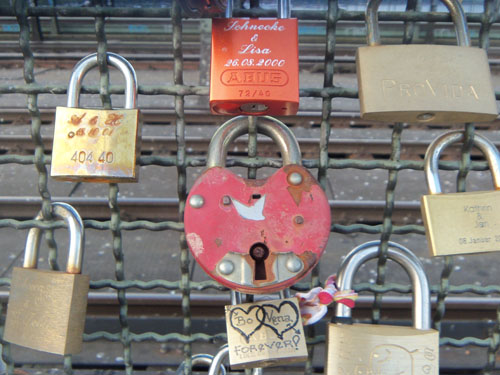 There are so many different kinds of locks. Some are engraved, some written on with a Sharpie.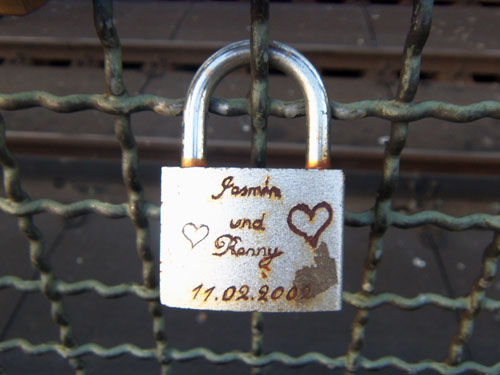 Most are the names of the couple and what I guess is the day they were married.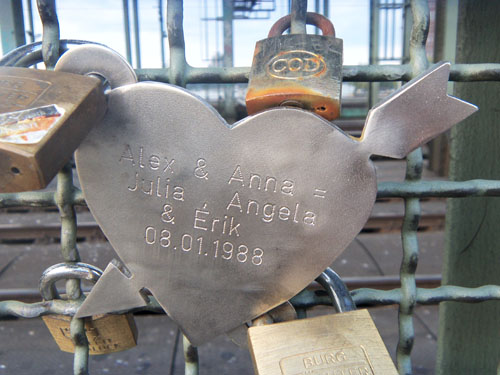 Some added embellishments.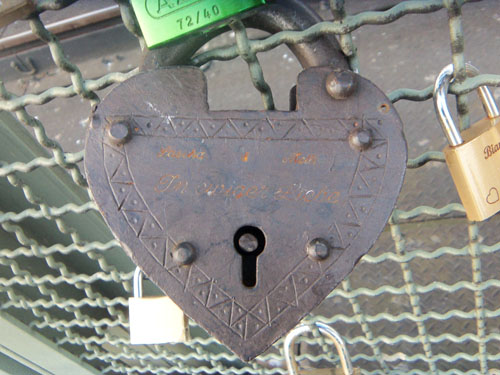 Love this big heart lock. Next time I go, I will be sure to have a lock to take with me.