I never thought I would see another kitty that could be dressed up like Stewie... this one is a keeper!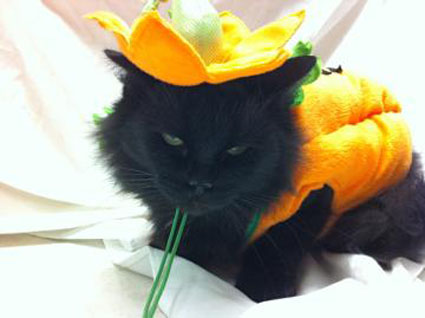 Mommy Kitty #11337041
Mommy Kitty is ready for Halloween! This 5-year-old female cat was found and brought to Lollypop Farm to find a new home. She is super sweet and loves to play with her toy mouse. A little shy at first, Mommy Kitty quickly warms up when given plenty of attention. She loves to be petted, and will even roll over for a belly rub. This gentle soul will make a wonderful companion. Mommy Kitty has been waiting to find her forever home since August. Since she has been Purrfectly Patient, you can adopt her for just $25! What are you waiting for?