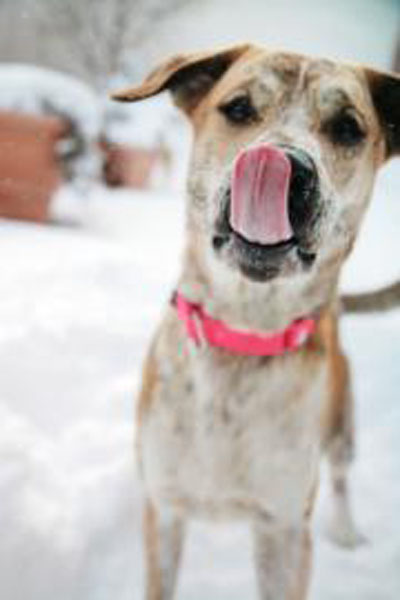 Floppy ears. Check. Concerned eyes. Check. Ability to touch ones nose with ones tongue. Check.
Cayous #11574215
Cayous is a 4-year old Labrador/Alaskan Husky mix, who weighs 57 pounds. He's just one big puppy who is full of energy, and wants to run, run and run some more! His beautiful coat is a mixture of browns and white in a unique pattern. Cayous came to Lollypop Farm because his previous owner could no longer afford to keep him. To help get the relationship off to a great start, Cayous and his adopter might want to attend training here at Lollypop Farm! A home with children over the age of 12 is recommended. Bring the whole family out to meet Cayous, including any other dogs in the household to make sure they will be buddies. Cayous has been at Lollypop Farm since October, and is hoping to find a Home for the Holidays. No one wants to spend the holidays away from friends and family, and that includes the pets at Lollypop Farm! You can adopt Cayous for a special adoption fee of $75.
Nell, the cat from last week, is still waiting to find her forever home.