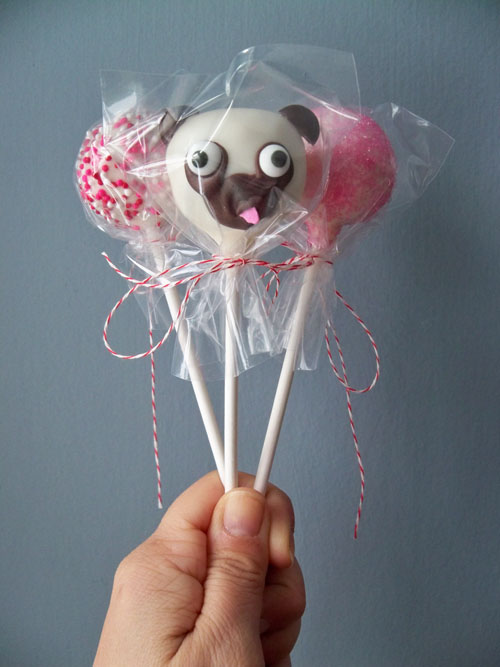 Aaron got me the Cake Pops book recently and I thought Valentine's Day was the perfect occasion to try making my own.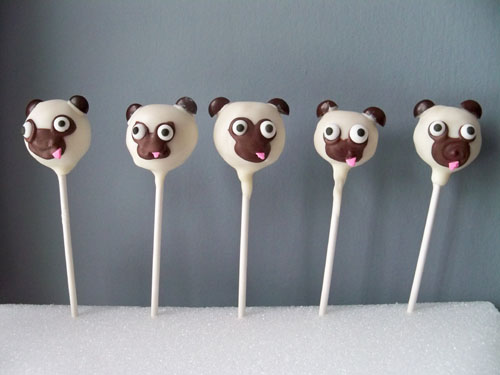 I wanted to make pug pops in honor of our little "sweethearts" Oscar and Hugo. Aaron helped me with the design.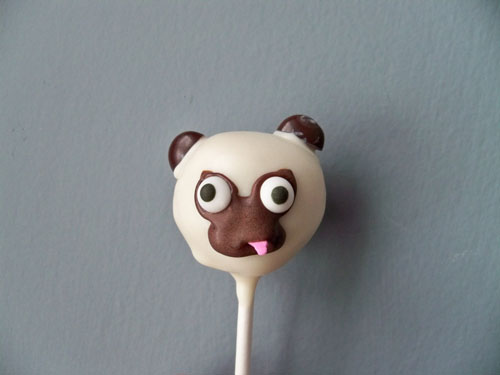 Their ears are half an M&M. The pug mask is chocolate with candy eyes and bit of pink sprinkle for a tongue.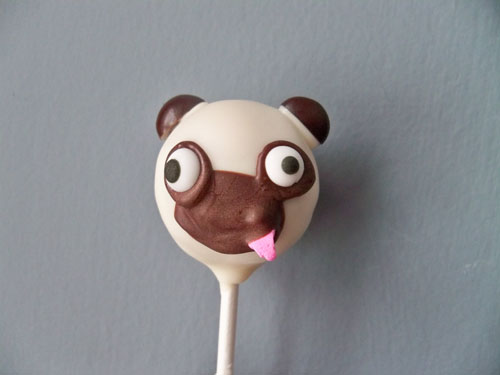 These cake pops are vanilla with a white chocolate coating.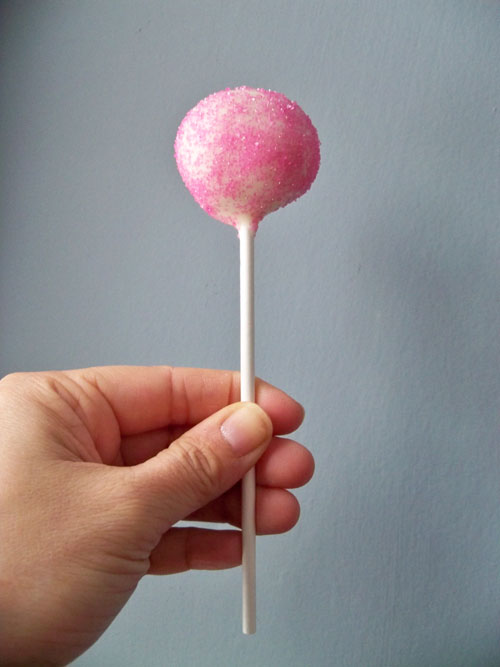 We also made some pink sugar cake pops.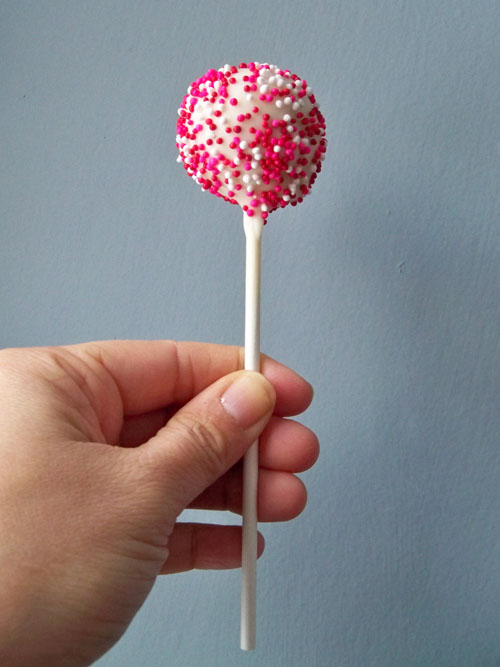 And pink sprinkles cake pops.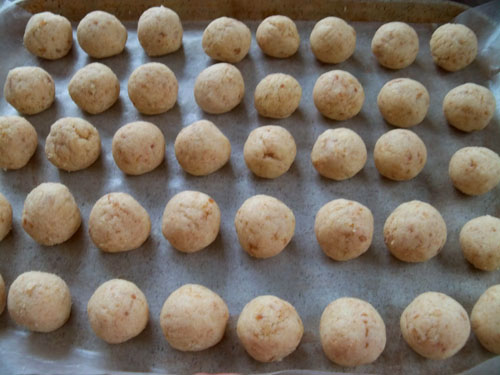 It wasn't too hard making the cake balls - it just takes time.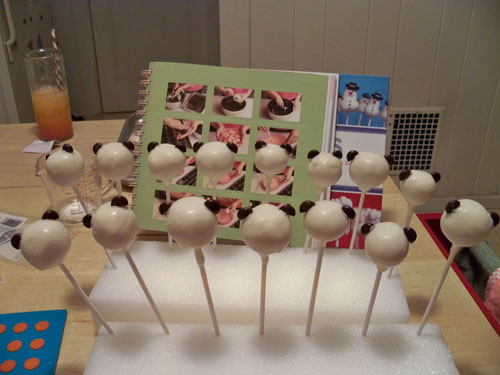 Pug cake pops waiting for faces.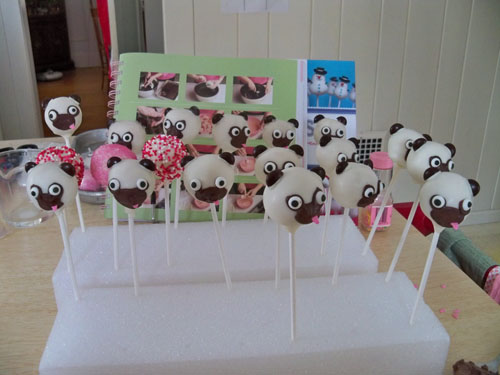 Lotso pugs! The perfect Valentine's Day treat!