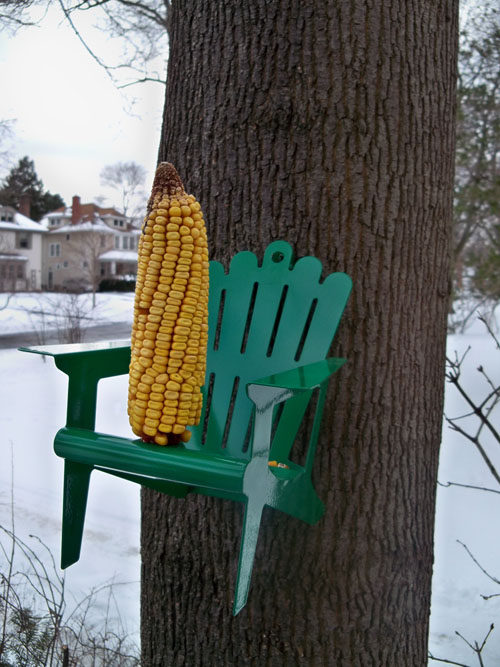 Yup. That is a mini adirondak chair holding an ear of corn, attached to a tree.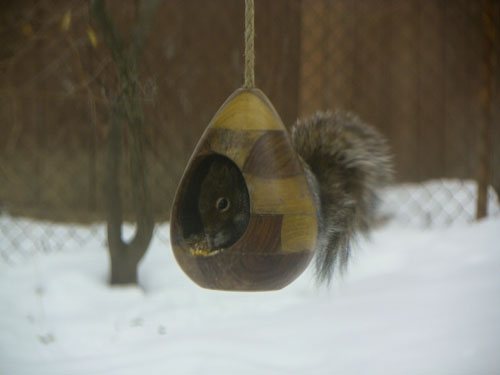 Earlier this winter I noticed some uninvited guests eating the food I put out for the birds.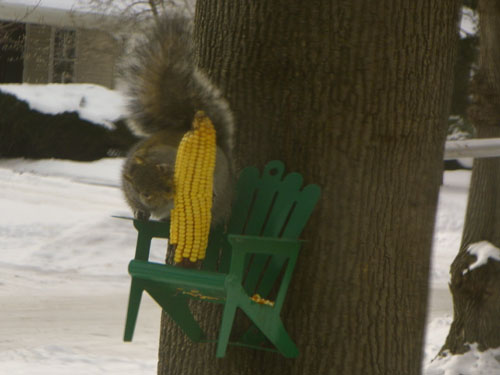 I thought a chair with tasty corn might lure the squirrels away from the bird food.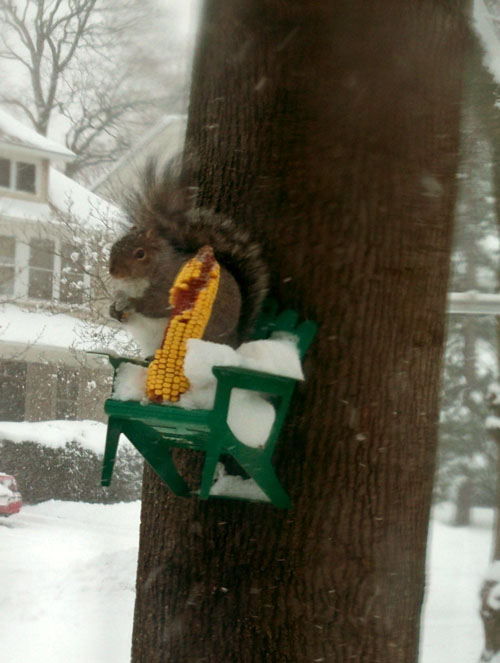 It cracks me up to see them sitting out on the chair having a snack.