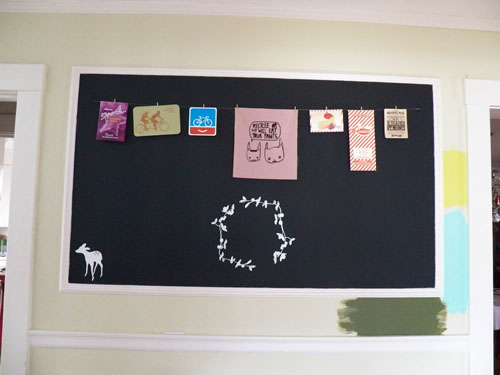 I have been pre-occupied with chalkboards lately. I am constantly checking this pinterest board full of chalkboard ideas. It finally dawned on me that the picture frame moulding on our walls makes for the perfect chalkboard frame.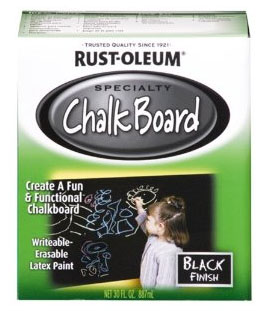 I used this Rust-Oleum chalkboard paint. Two coats and I had the perfect chalkboard surface.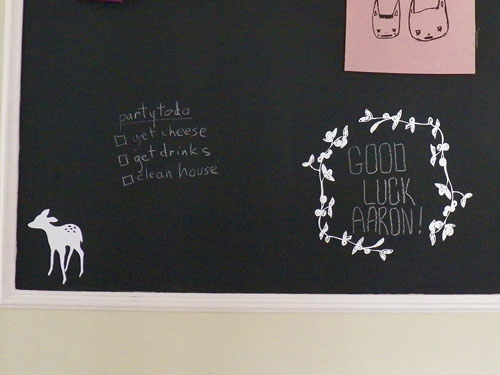 I was so happy to finally have a spot for my Shanna Murray decals!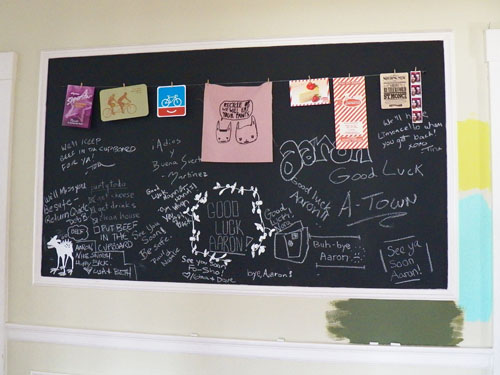 There is also a "clothesline" across the chalkboard for hanging notes and cards. I love it so much I am scanning the rest of the house for chalkboard opportunities. Note I am getting ready to paint the hallway - hence the blotches of color on the wall. We are going with the forest green on the bottom.
Oooh I just entered this contest!