I usually open up my Pet of the Week emails expecting to see something furry. This week I got a green surprise!
If you are up for it I bet Mojo would be an awesome pet!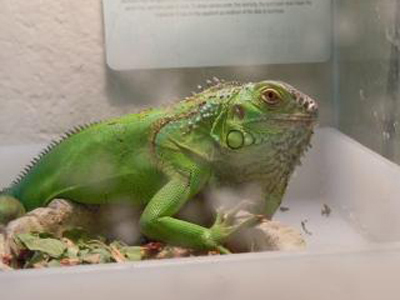 This handsome little Iguana is Mojo. Mojo was brought to Lollypop Farm because his owner realized that Iguanas require very specialized care. He's approximately 11-months-old and has been at Lollypop Farm since February. Mojo is eating well and growing very nicely. While he may be a small guy now, when he is full grown he could reach lengths of 6 feet! He responds well to gentle handling and will need an owner with knowledge and patience to continue working with him. Mojo can be seen at the shelter by appointment only. If you are interested in meeting Mojo, please contact assistant shelter manager Erin Sandle at sandle@lollypop.org.
Jazzy, the cat from last week was adopted!