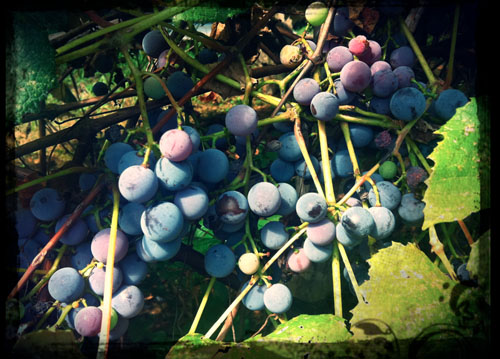 I am spending a week at my parents, visiting and staining my grandma's deck. My mom and dad have some grape vines and I was excited to see all the plump ripe grapes on them. Mom said there aren't as many as last year and they aren't as big but they look good to me.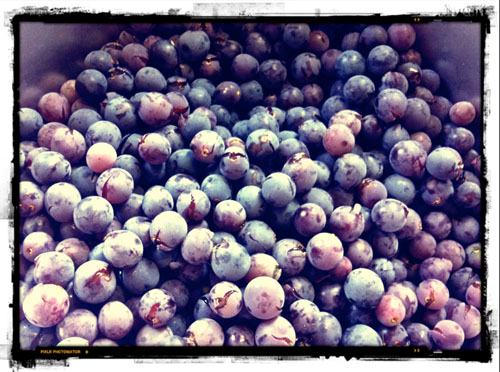 I picked a bunch of them and took them to my grandma's to make juice.

I coudn't decide what juice recipe to use so we made two batches using different methods. This old recipe fascinates me. I'm not sure how a silver spoon keeps glass from cracking but still... fascinating.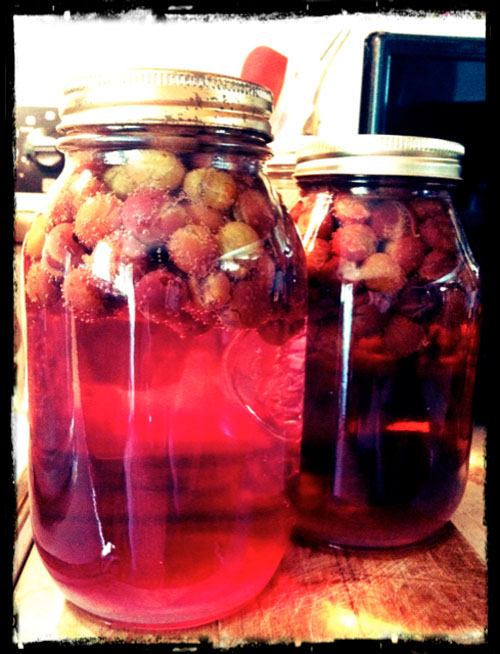 We made one batch with whole grapes and sugar floating in hot water method.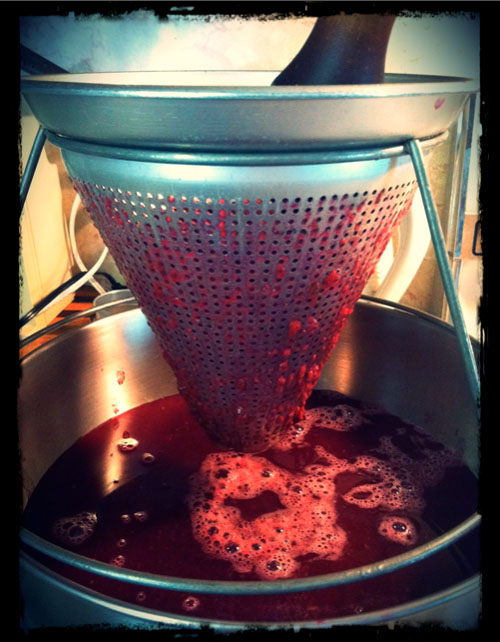 And we made another batch using the cook-the-grapes-and-squish-the-juice-out method.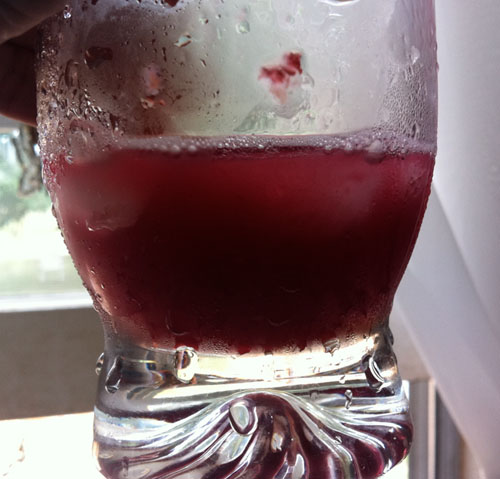 The juice turned out to be a wonderful color and tasty too. Fresh grape homemade grape juice is so different than what you buy in the store!