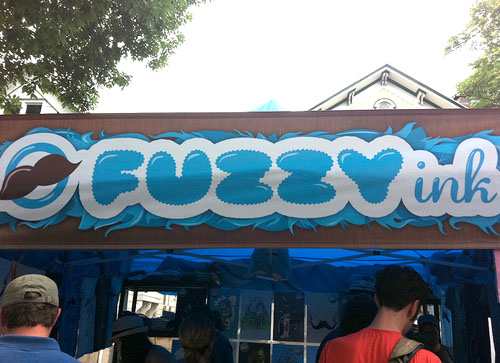 Gone are the days of pipe cleaner fridge magnet crafts at Park Ave Festival. These days I am finding cool jewelry and my favorite... clever t-shirts.
The first booth we stopped at was Fuzzy Ink. All of their designs include a moustache somewhere.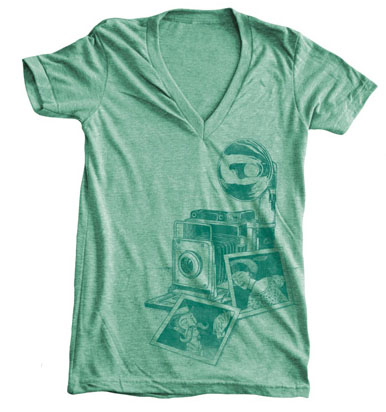 I couldn't pass up this camera tee. The moustache appears in the bottom snapshot.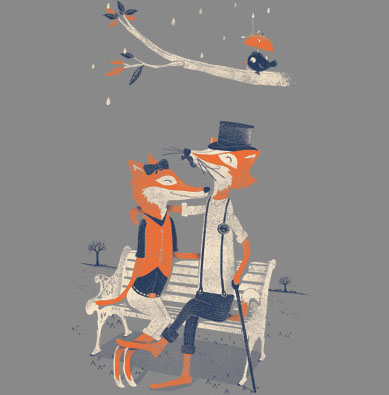 They also had prints! I can't pass up prints these days. I got this fox one. I really need to get all my prints framed now. Note the gentleman fox's moustache.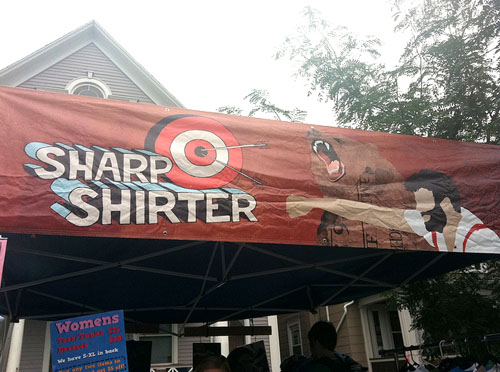 The second t-shirt booth we checked out was Sharp Shirter. They have several designs where someone is getting smacked.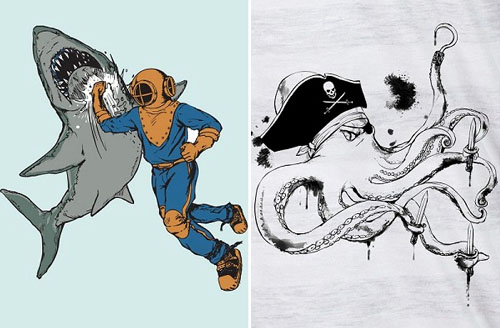 Everyone was talking about Shark Week days earlier so I got Aaron the shirt with a diver punching a shark. Especially funny because we have been watching the Mega Shark movies. I also got him the pirate octopus t-shirt... because who doesn't need an octopus t-shirt.
I love that these booths were at the Park Ave Fest. The designs are great and the t-shirts are those super soft American Apparel kind. No more crocheted toilet paper cozies!