Don't worry, this Medusa won't turn you to stone when you look at her. When you look at her and her squinty eyes - you will turn to mush.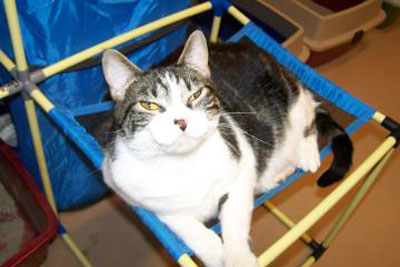 Medusa is a talkative, social girl who likes to follow her people around. This 5-year-old, 15 pound sweetie is at Lollypop Farm for a third time through no fault of her own. She was found and her owner did not come to claim her. She has lived with small children and cats, and one of her previous owners described her as "easygoing." As easygoing as she is, though, that doesn't extend to dogs! Medusa would prefer a canine-free household, please! This pretty kitty hopes to find a loving forever home soon! Come meet Medusa today -- she'd love to meet you!
Wanita, the dog from last week is still available for adoption.