Thanksgiving is one of my favorite holidays. You don't the stress of black friday shopping but you still have a focus on food, family and reflection.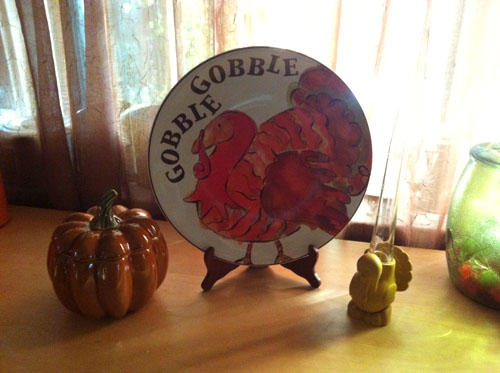 There aren't as many decorations for Thanksgiving... which can be a good thing... they don't show up at stores right after the Fourth of July... but I do enjoy putting out the items I have collected. Mostly turkeys.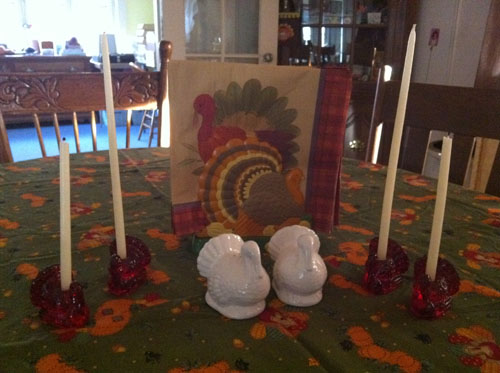 I always keep an eye out for turkeys.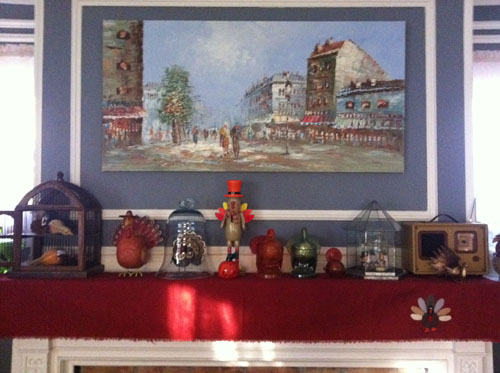 I especially enjoy saying things around the house like - "Have you seen the little Aaron candle holders?"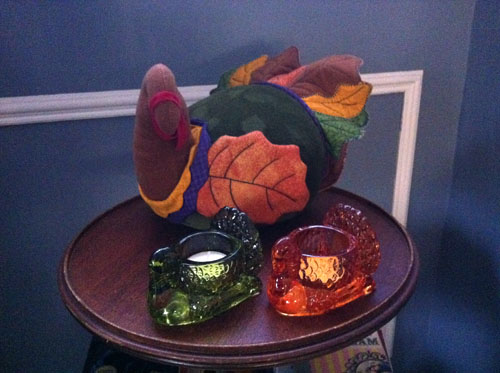 Hah hah. Turkey humor never gets old for me.