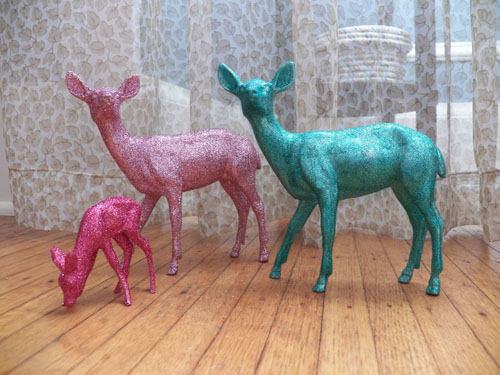 I had decided that 2011 would be the year of the Glitter Christmas. I started off by glittering some plastic deer. That went pretty well.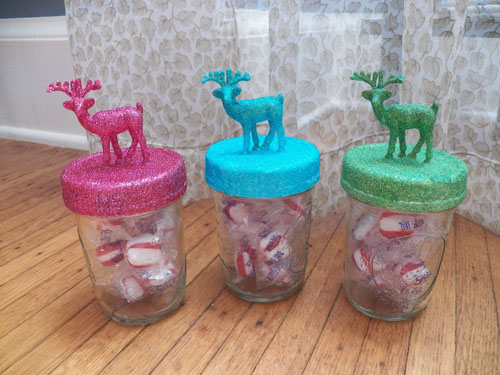 This was my first plan for Glitter Christmas Handmade Craft Gift... it was based on this idea on Pinterest. I ordered the little deer online, glued them to jar lids and glittered the entire thing. Turns out glue and glitter doesn't adhere well to plastic jar lids. One twist to get to the candy and entire slabs of glitter would slough off. I tried sandpapering a lid before glittering it and that seemed to help but I was miffed and ready to try something else.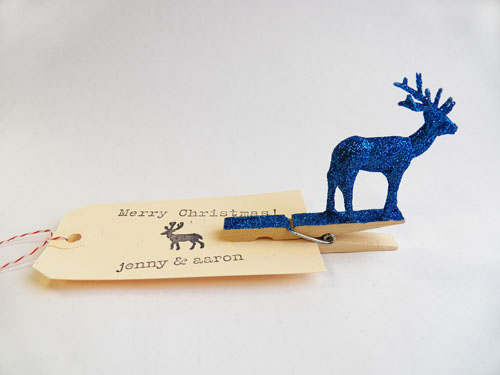 So I had lots of little plastic deer and lots of glitter. I was pretty excited when I saw these clothespin toppers on Pinterest! The glue and glitter stuck to the wood much better.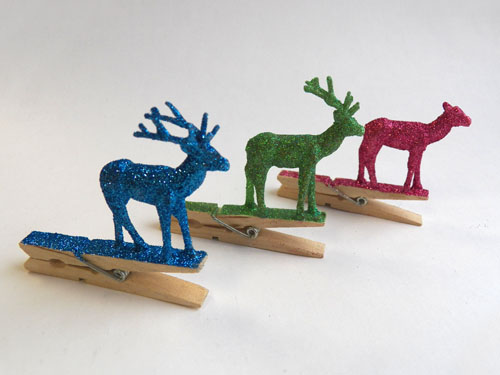 I glittered different kinds of deer in different colors and then clipped them to stamped gift tags. Tah-dah!
Glitter Christmas was saved.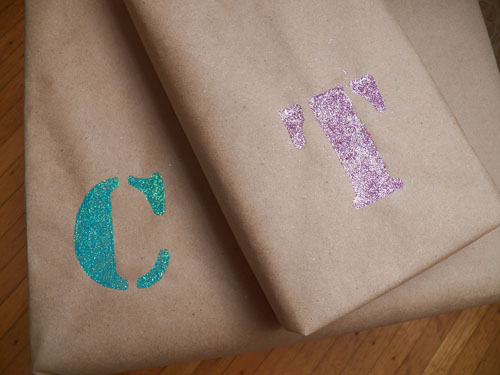 Glitter spilled over to my gift wrapping too. I used stencils, glue and glitter to add gift recipients initials to their packages.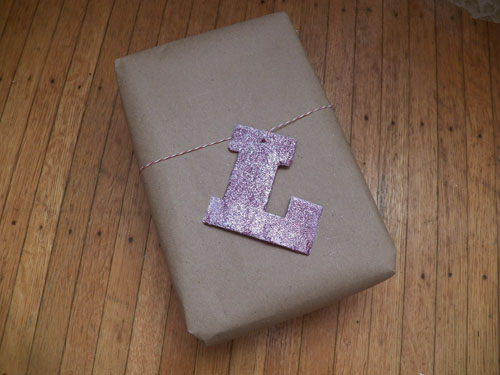 I also glittered some letter cutouts to tie to packages.
There is now a fine coat of glitter covering pretty much everything in the house now. Even the pugs. I believe this will be the last glitter holiday. Well, maybe just Easter. Glitter EGGS!