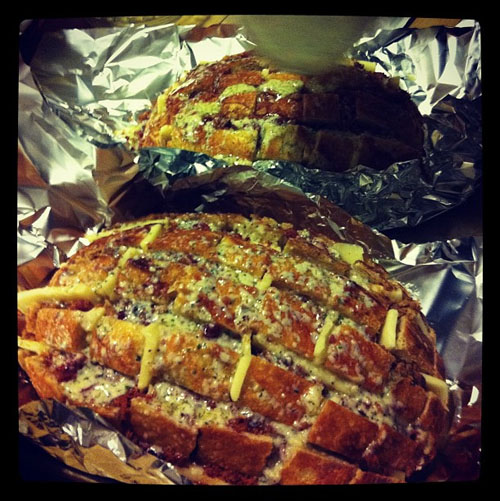 We have a party to attend tonight and I needed to make an appetizer. Where do I look? Pinterest of course!
This time I decided to try Crack Bread. Is it because of the "cracks" in the bread or the addictive nature of the snack? You be the judge.
It is a sourdough loaf, sliced, filled with cheese and bacon then drizzled with bacon ranch sauce and baked.
I used a sharp cheddar cheese which didn't melt the best and stick to the bread chunks as you pulled them out. I think that will need some experimentation.
Otherwise it was very good. Crack good.