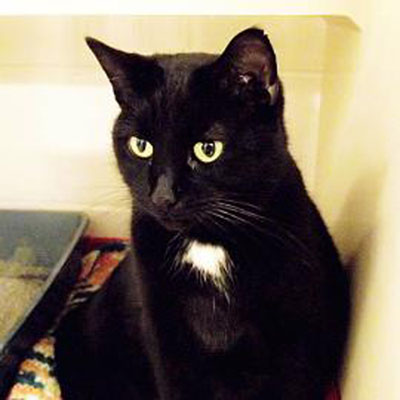 This kitty likes belly rubs!

Minnie is a ten-year-old female Domestic shorthair mix who was brought to Lollypop Farm when her owner could no longer care for her. This pretty girl has a sleek black coat and a white bib. Minnie loves being petted and particularly enjoys belly rubs! So, if you're looking for a cat you cat you can shower with love and attention, then Minnie's the kitty for you. She is eligible for Lollypop Farm's Seniors-for-Seniors program. An approved adopter, age 60 or older, can bring her home at no charge! Come and meet Minnie today!
Dozer, the dog from last week, has been adopted!