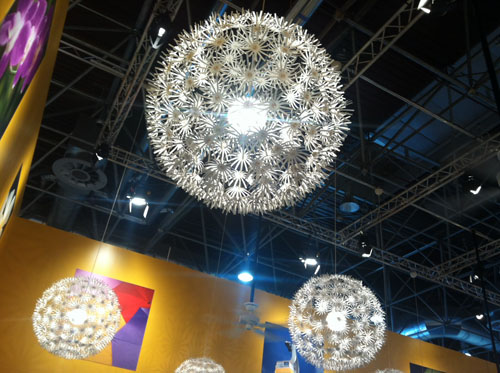 There were these really cool hanging lamps in the refreshment area of our booth at the tradeshow.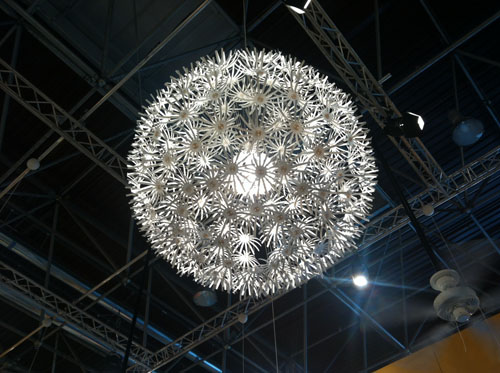 They look like giant dandilions.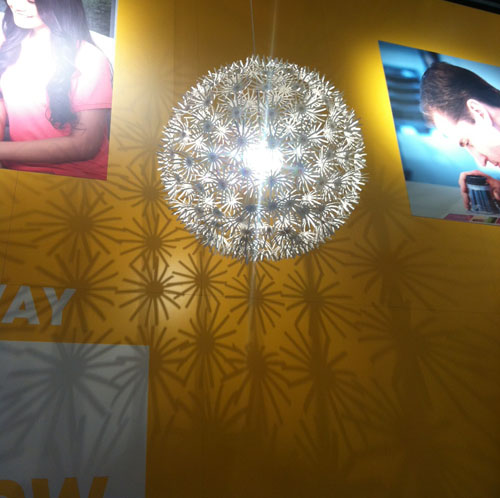 I loved the shadow patterns they made on the wall. I think they were just made of paper... I wonder where they could be found or if there is a way to make one?