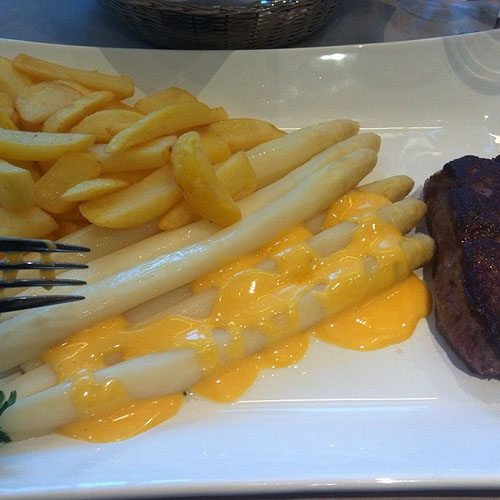 Apparently at this time of year in Germany, asparagus is in season and it is super popular. I found it on the menu of every restaurant I ate at. One restaurant even had an all-asparagus menu.
Asparagus in German is "spargel". "Biechspargel" or "bleached asparagus"(white asparagus) seemed to be most prevalent.

It's so populuar, there is even a twitter account for it.