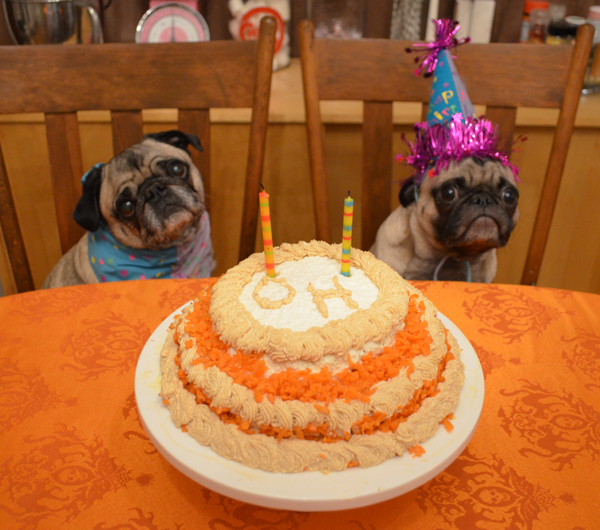 Last year Aaron was gone for Hugo's first birthday. Last month I was in Germany for Oscar's tenth birthday.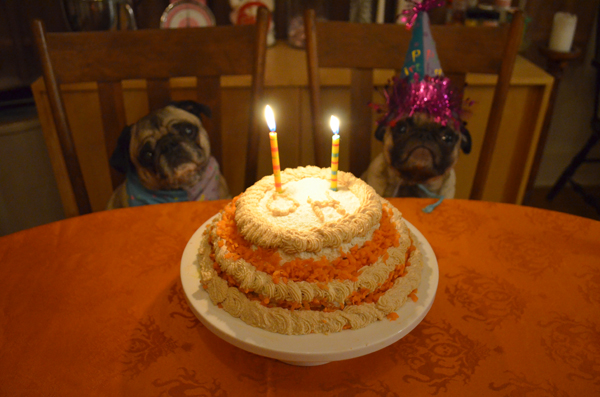 Today is Hugo's second birthday and we didn't want to miss it again. Oscar was owed a birthday, so we made them both a big pooch birthday carrot cake.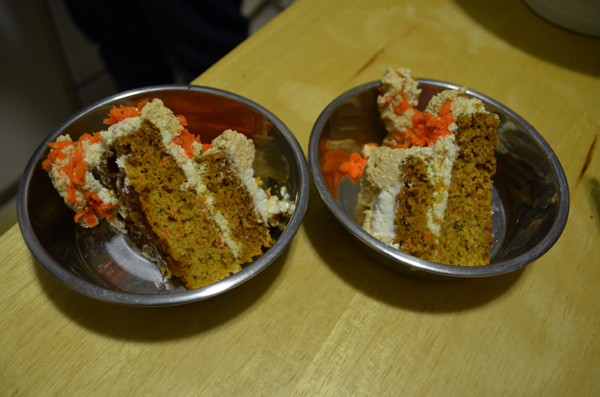 The cake looked pretty darn tasty... even in dog bowls!

These are pics of Hugo and his siblings when they were wee puppies!