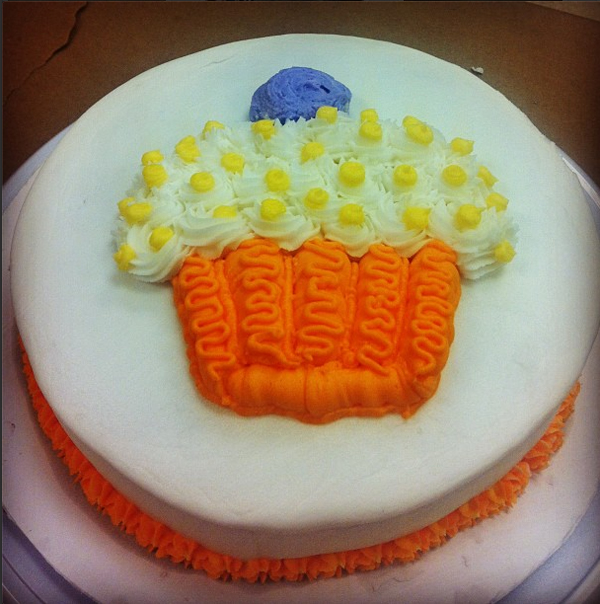 Every week how house has been full of baked goods from my cake decorating class. Week two we decorated an 8 inch cake with a cupcake on top. It seemed weird to put a cupcake on a cake but it disapeared pretty quickly.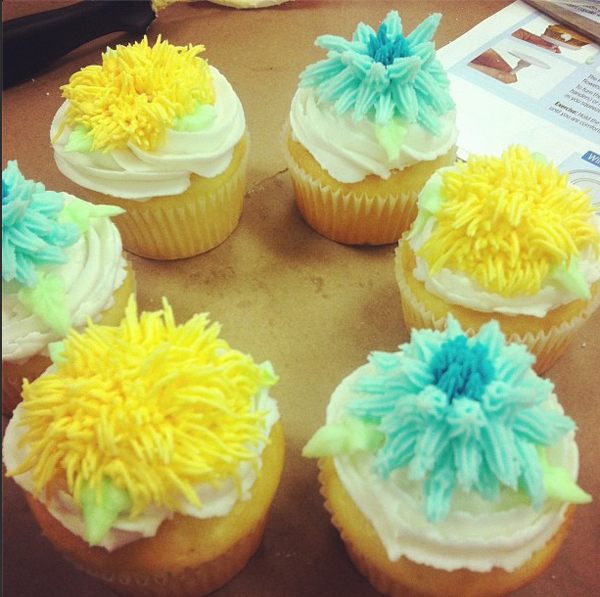 Week three we started to learn how to make flowers and they went on cupcakes.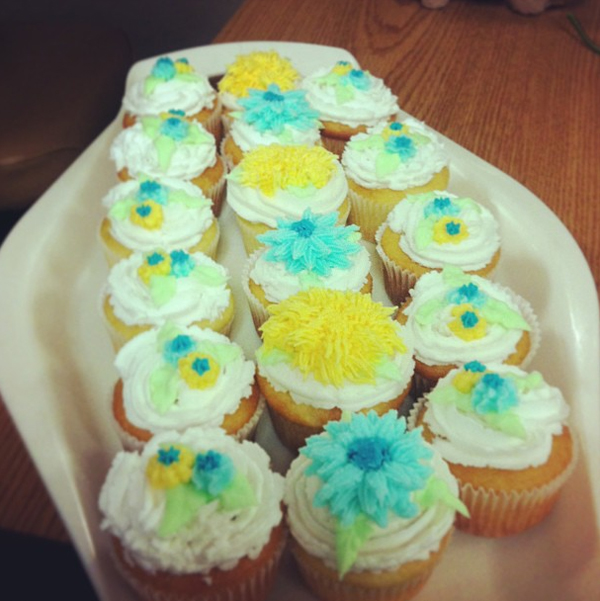 I was able to use that lesson to make cupcakes for the office for Diedra's going away.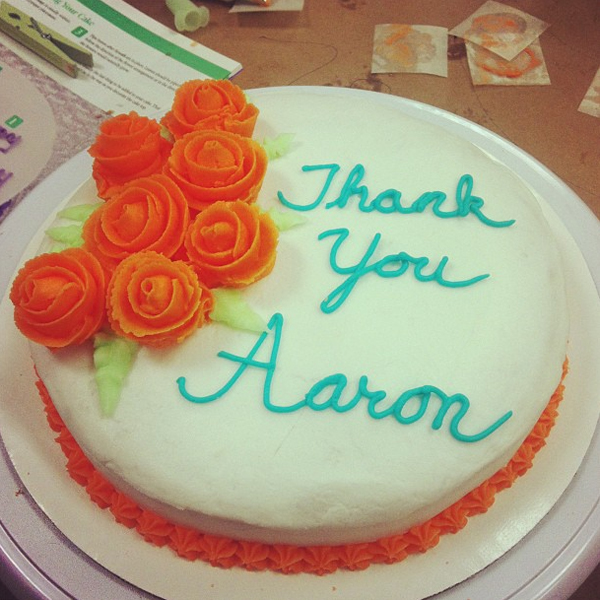 Monday night was our last class and we learned how to write messages and make roses. The roses were the hardest thing yet. I made my cake for Aaron as a thank you for getting me the decorating kit and lessons.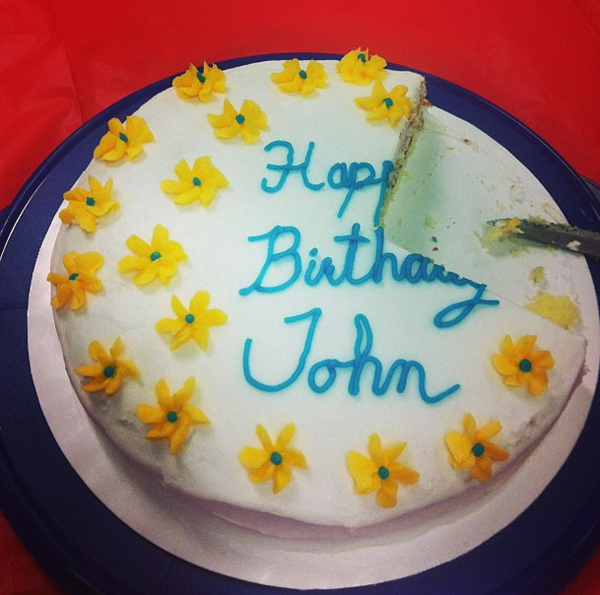 I might be the office cake maker now. I made my boss a cake and everyone dug into it before I even got a photo.
There are three more levels of classes but I need to take a hiatus. We can't keep eating so much cake!