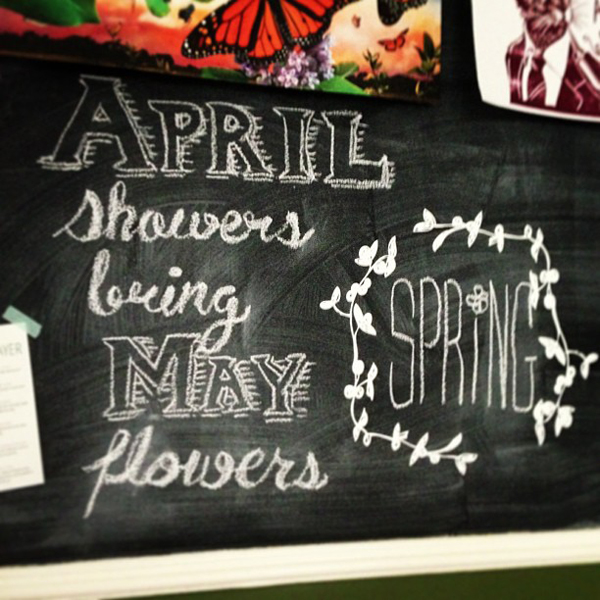 If April showers bring May flowers...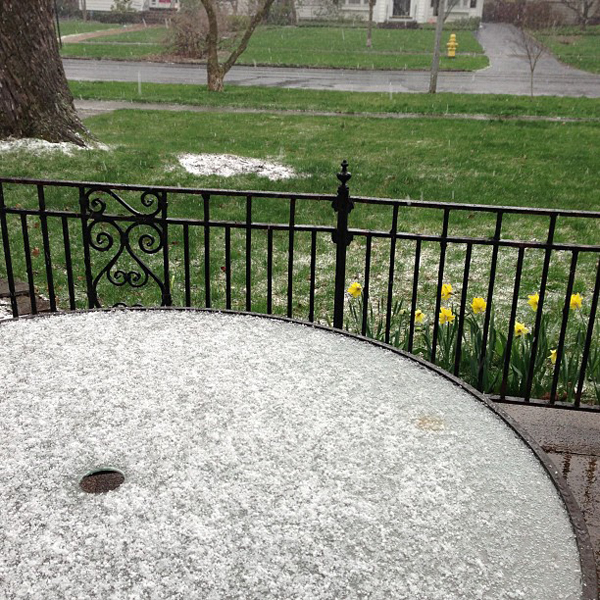 ... then what does April snow bring?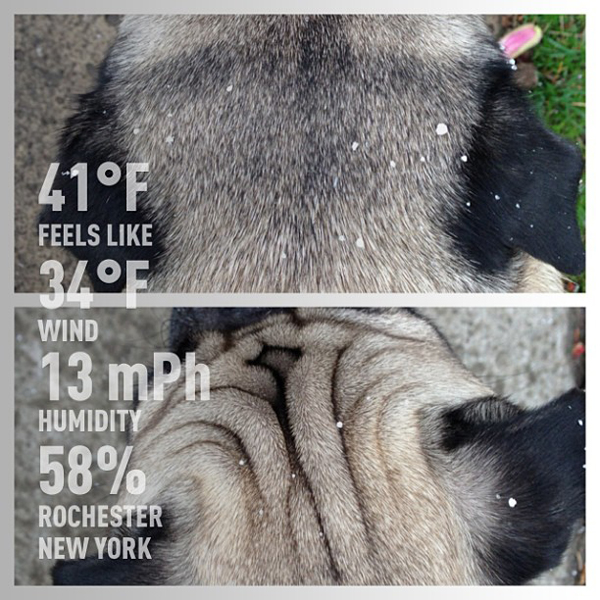 The pugs were not amused.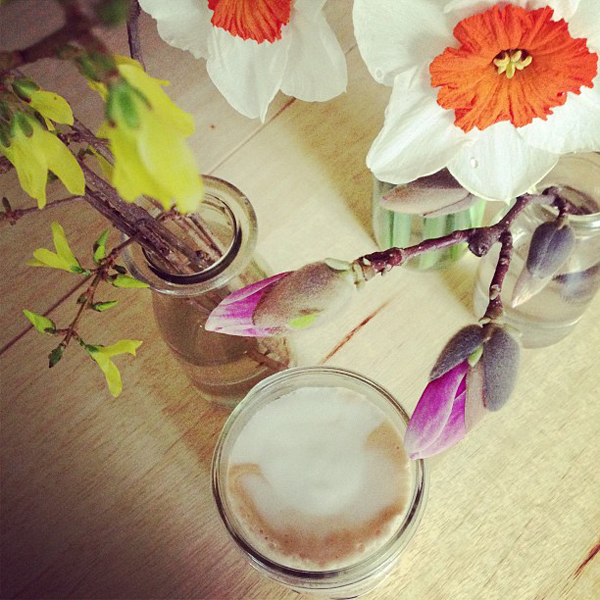 The snow was coming down enough that I panicked and brought in some flowers in case they freeze. Still waiting for spring to arrive. Going to have another cup of coffee and wait.