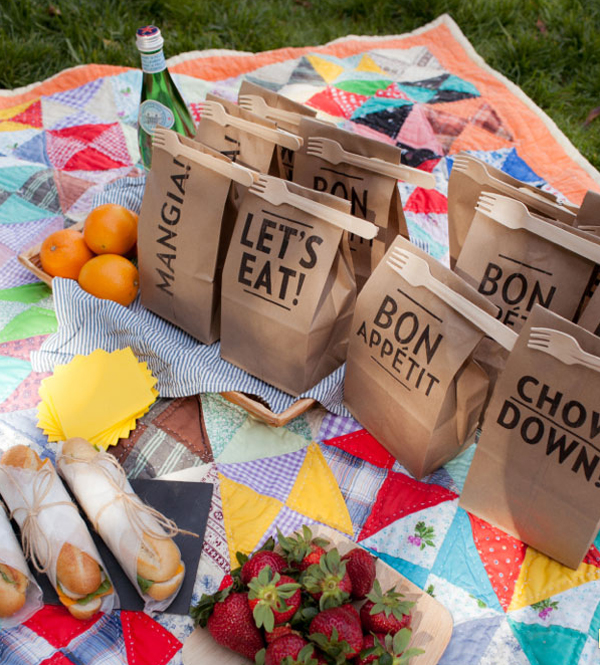 Am I getting ahead of myself by thinking about picnics? I love this project idea for making picnic paper lunch bags with clip on utensils. There is a how to for printing on paper bags that is useful.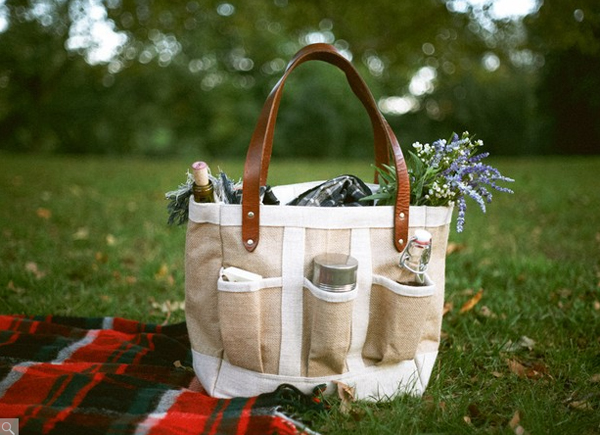 I'm also digging this picnic tote bag, an cool alernative to a picnic basket.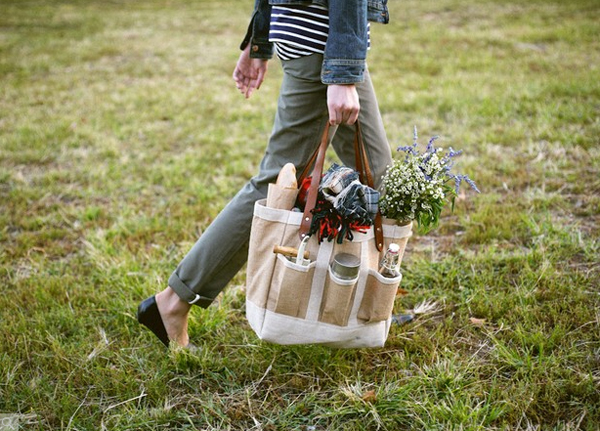 I think it was meant to be a garden tote but is perfect for carrying picnic supplies.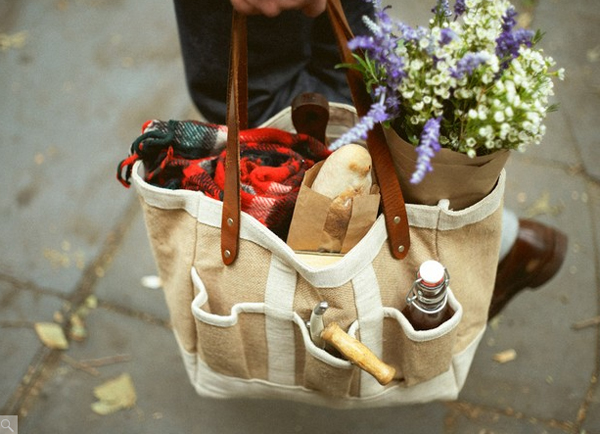 Everyone takes a bouquet of flowers on picnics right?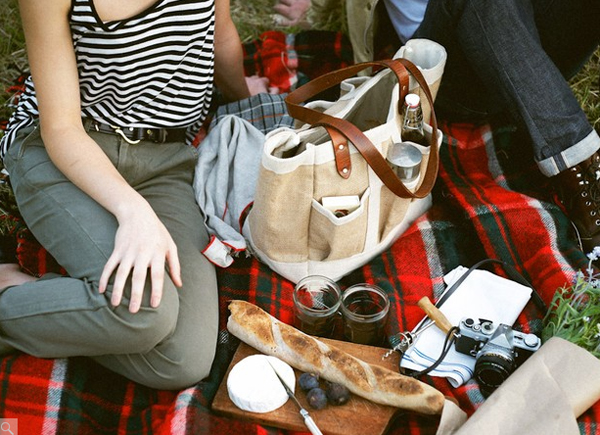 Cozy!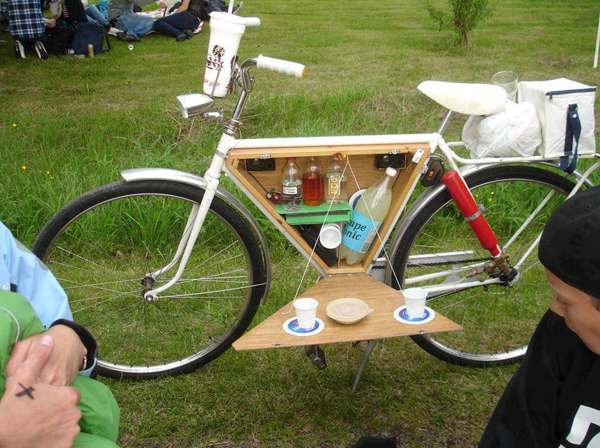 I can't find the original source for this built in bike bar... it cracks me up. I picture it carrying picnic gear.