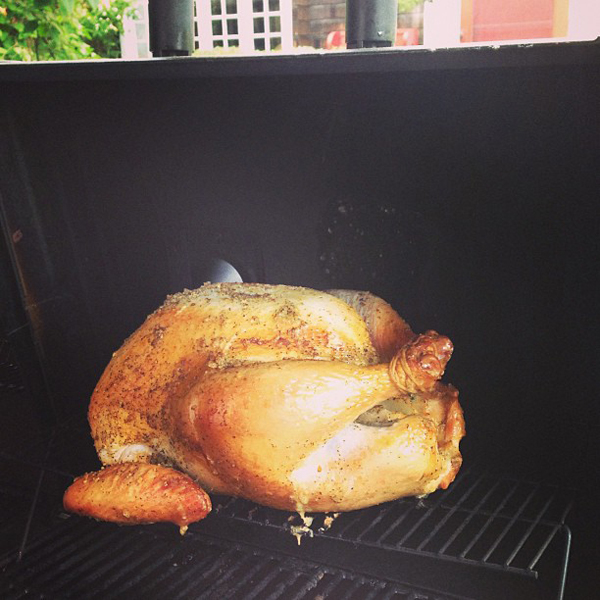 Last Thanksgiving I bought a turkey on sale and put it in the deep freezer. Then I read in Martha Stewart Living about how you can grill a turkey. We thought we would give it a try.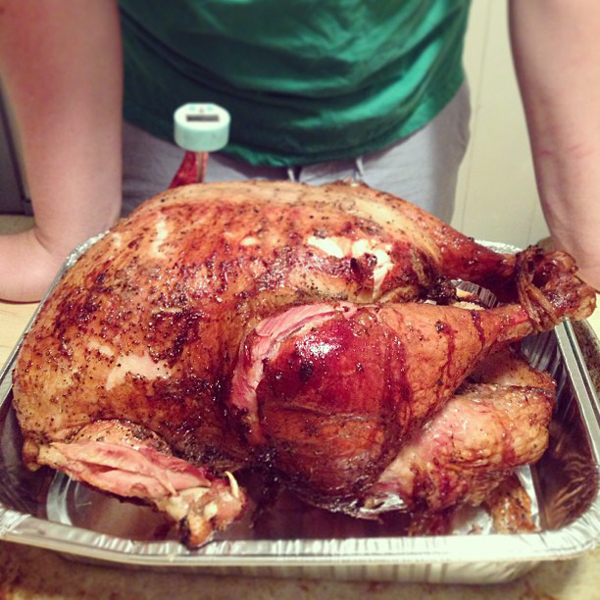 We just rubbed it with olive oil and sea salt, stuffed it with rosemary, thyme, onion and garlic, then cooked it on the grill for a little over three hours. An aluminum foil pan underneath the bird caught all the juices for gravy.
I thought deep fried turkey was good, but grilled turkey has topped it. So good!