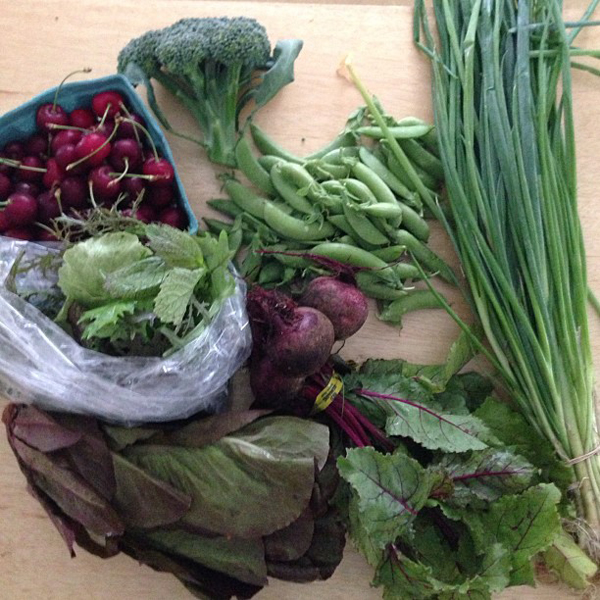 More goodies in our third CSA share. Cherries! Broccoli!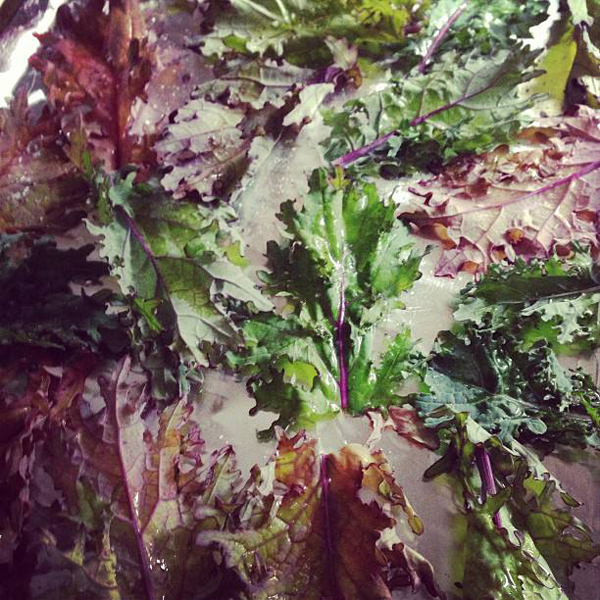 I had some red kale from the last share that I hadn't figured out what it was. When I realized it was kale I made it into kale chips like the other kale I had.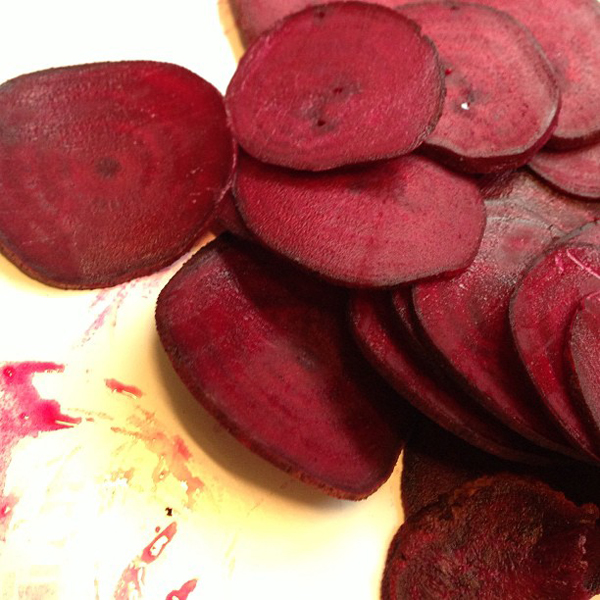 Then I got out the mandolin slicer and sliced the beets 1/16th of an inch thin.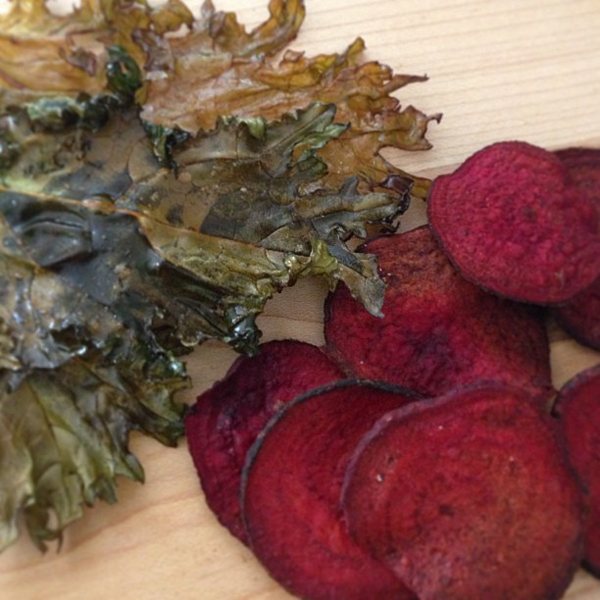 After the kale chips came out of the oven, the beets went in. They are so good! Sweet like sweet potato!