I didn't post much about the food we had in San Diego yet, because I felt it needed a post all it's own!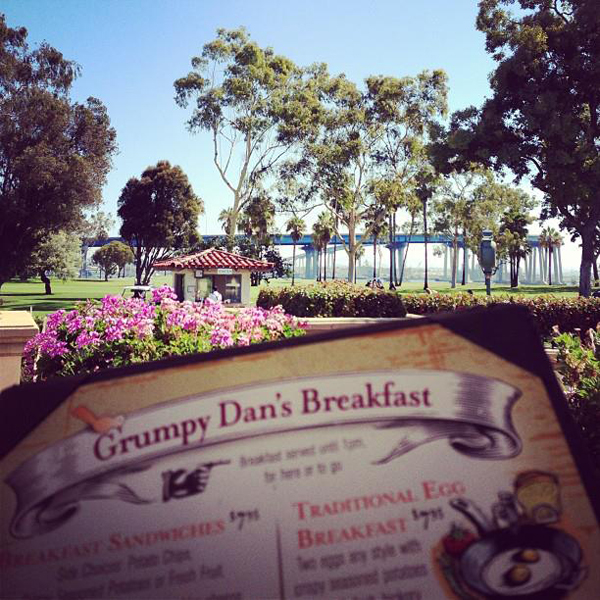 The great thing about eating in San Diego is the atmosphere is often just as good as the food. My first meal there, breakfast, was at a golf club cafe where we sat on the patio looking out at the Coronado bridge. My breakfast sandwich was really good but it was the view I couldn't get over.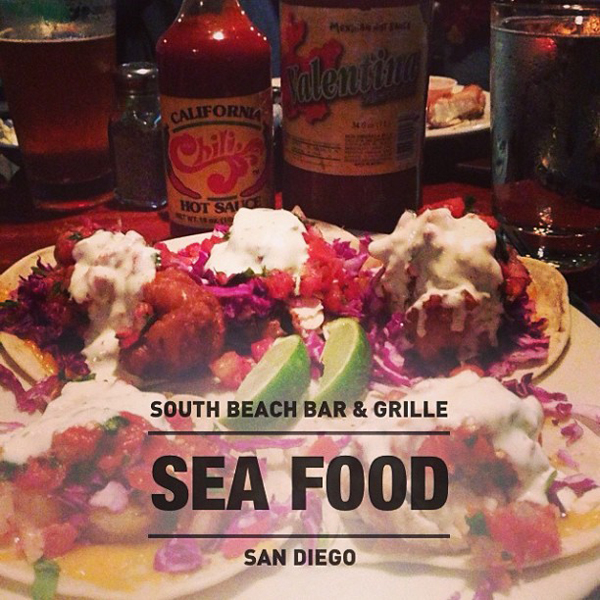 My friend Peggy recommended South Beach Bar and Grille for the fish tacos. They had so many varieties! I'm glad we tried it. After we ate we walked out onto the Ocean Beach pier, which is the longest fishing pier in San Diego. We watched families out night fishing with glow sticks on the ends of their lines.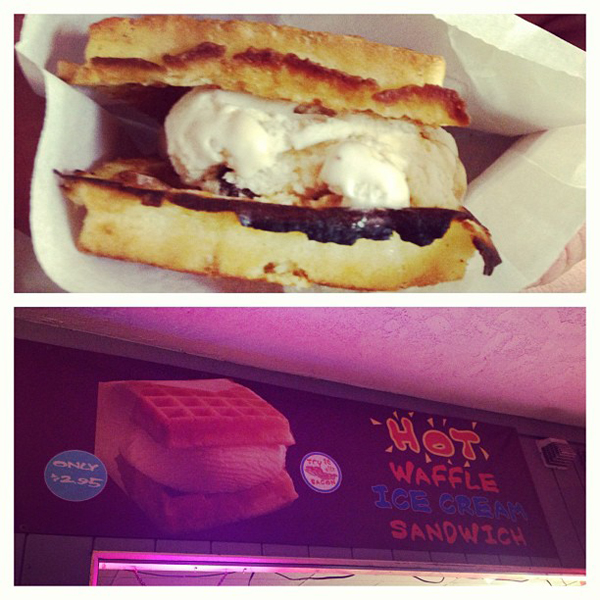 There was an ice cream shop next to South Beach Bar and Grille that had hot waffle ice cream sandwiches. Of course we had to try one!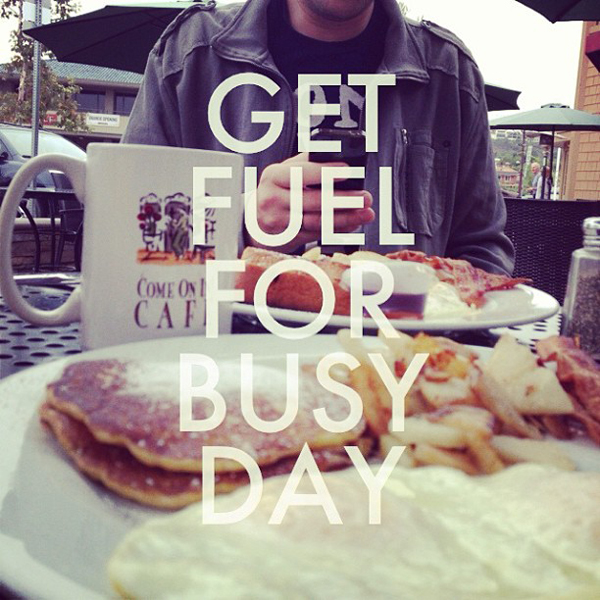 We needed a hearty breakfast before our day of snorkeling so we stopped at a cafe that had corn meal pancakes. They were so good, I want to find a recipe to try them myself.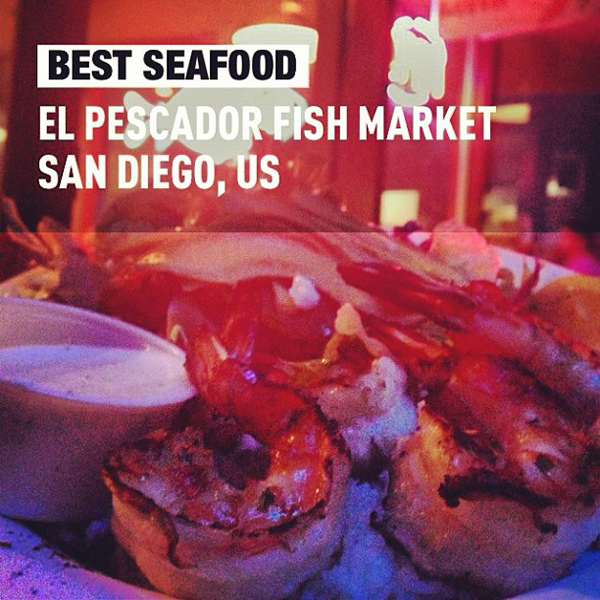 We were sooo hungry after sea kayaking and snorkeling. El Pescador Fish Market looked perfect. It was tiny but busy and all the seafood was fresh. I had the grilled shrimp with rice and a salad.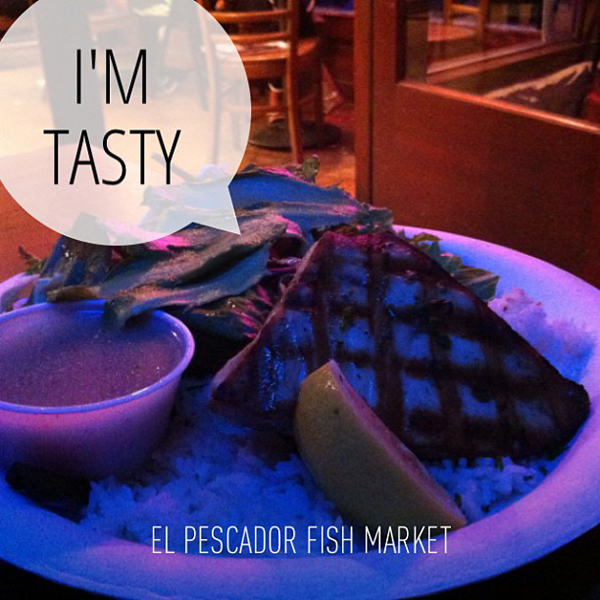 Aaron got the swordfish. It reminded me of the food we had in Hawaii.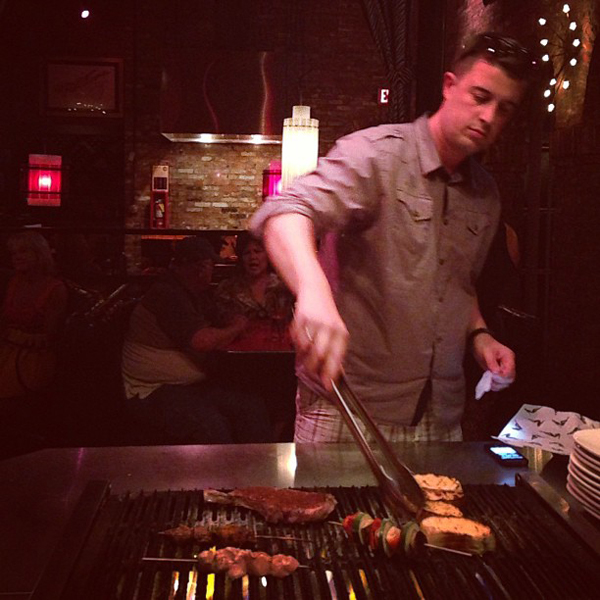 The next night we decided to eat in the Gaslamp Quarter. It's pretty much all restaurants and shops there. We settled on a place galled the Gaslamp Strip Club. I assure you there were no strippers. It was a grill-it-yourself steak joint. They bring you your meat, veggies and garlic bread and you grill it yourself over a big fire. They had lots of spices and rubs you could add to your meat which I loved.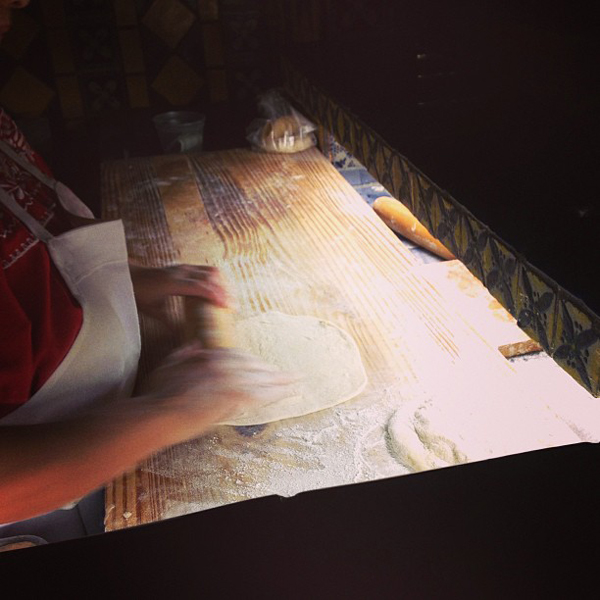 Another evening we were in Old Towne where there were lots of Mexican restaurants. We picked one where they made their own tortillas fresh. You could watch them make the tortillas right in a special part of the restaurant.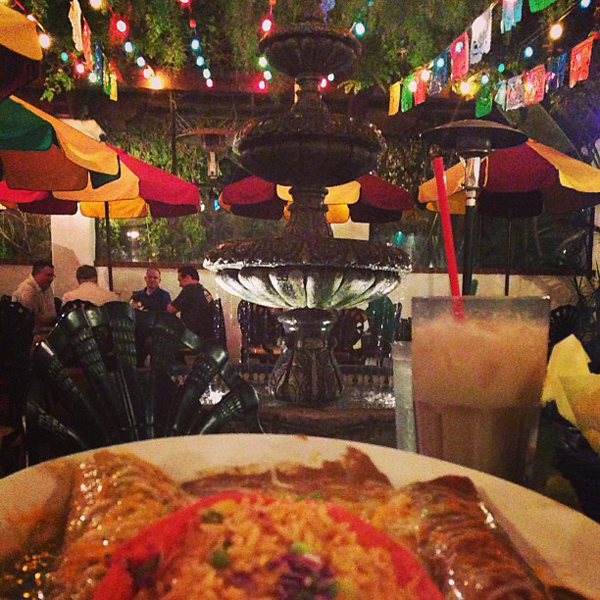 Plus they had a great outdoor patio where we could eat outside.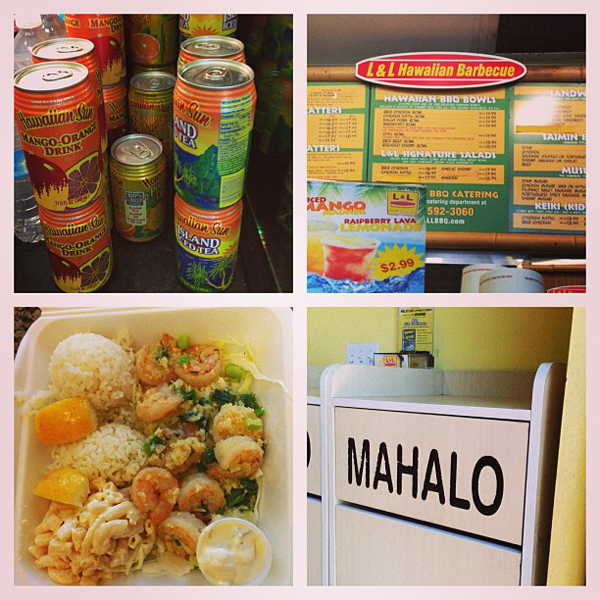 As for food we had already had before, I was over the moon when Aaron spotted an L&L Hawaiian Barbecue. We had this last summer on Oahu. I was so excited when I saw they even had the Hawaiian Sun drink I loved.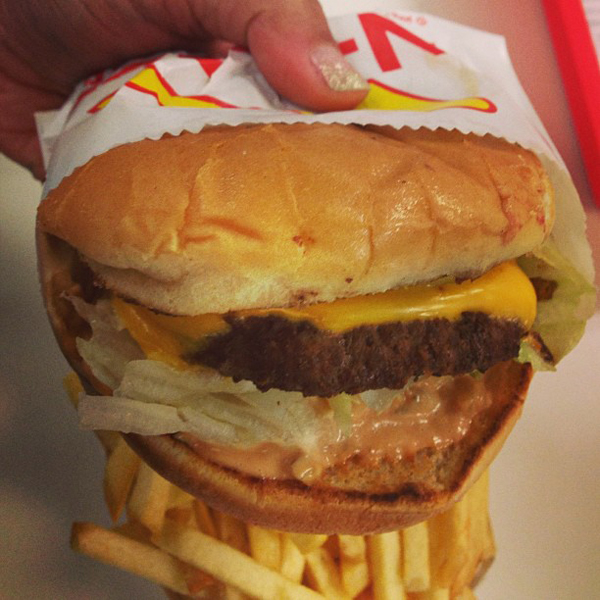 Last but not least... In-n-Out Burger. A trip to the West Coast is not complete without a trip there.