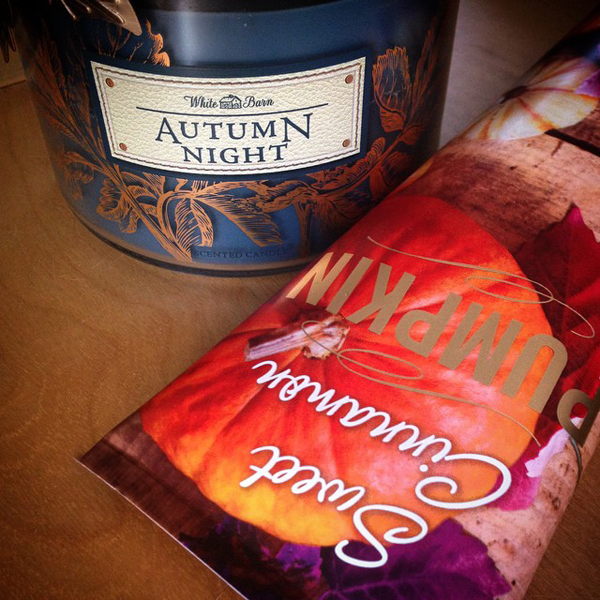 I really feel like we were cheated out of summer this year. A local weatherman tweeted that all the days of summer temperatures for this year added up to TWO WEEKS!
That said, even though I don't like hot sticky weather, I didn't feel like I had enough summer. As much as I love fall, I wasn't ready for it. Chilly temps and pumpkins everywhere have made me throw in the towl. I got an autumn canlde and pumpkin lotion so bring on fall.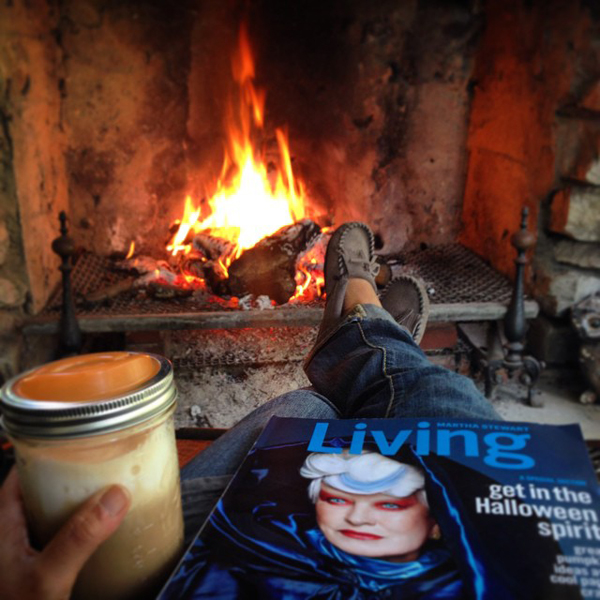 Aaron made a fire in the outdoor fireplace and I relaxed with a pumpkin spice latte, Martha's Halloweeen issue and my moccasins. If you can't beat 'em, join 'em.