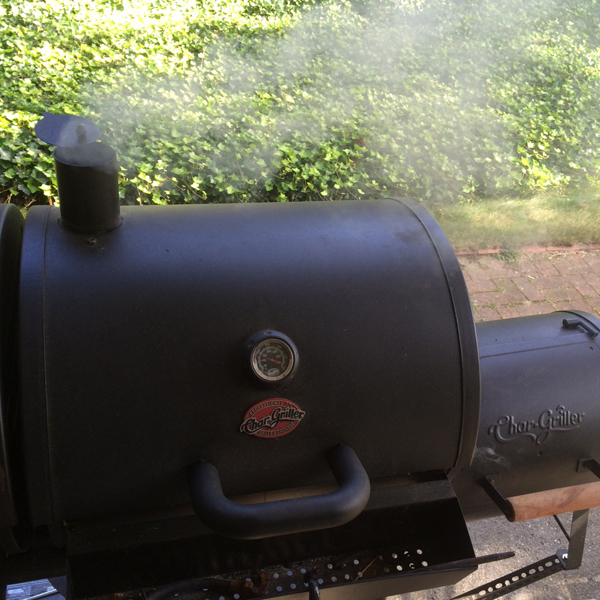 Many moons ago, I got Aaron a little smoker to hang off the side of this bbq grill. Today he fired it up.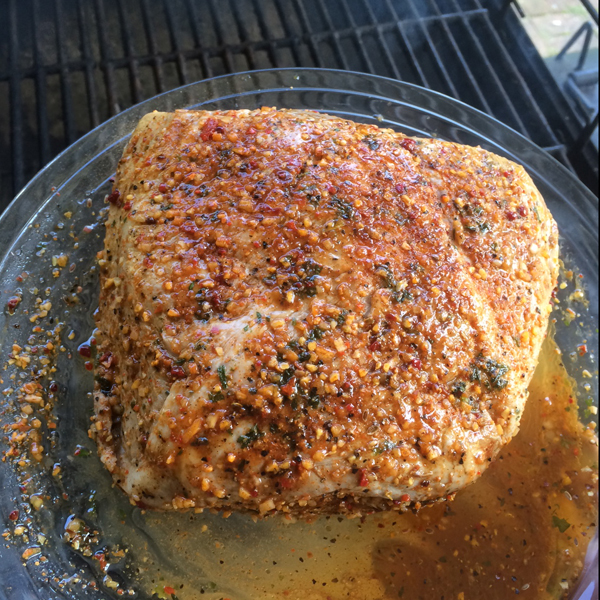 Pretty much all day, this chunk of pork smoked away on our side porch. The aroma was maddeningly delicious.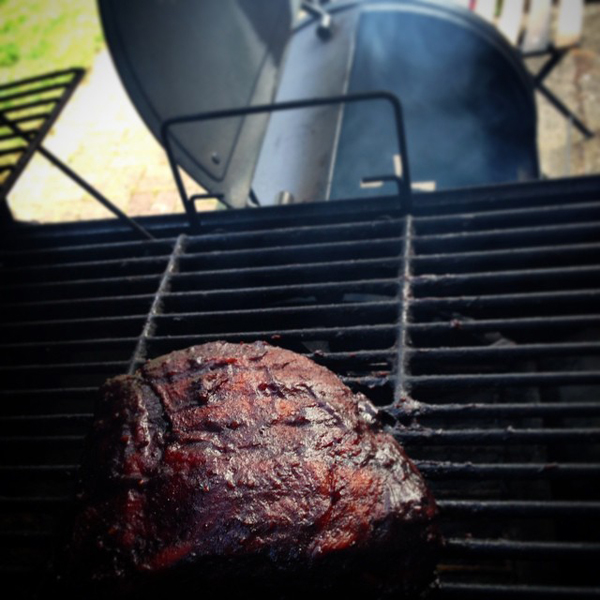 I hope there are more smoked food goods in my futures. Pssst. PRIME RIB.